What's The Difference Between FP20000Q And FP22000Q Amplifier?
Share
Issue Time

07-21-2018
FP20000Q and FP22000Q power amplifier were first developed by our factory engineer. Sinbosen (Aoyue) 4 channel live sound bass power amplifiers are the core model in the Sinbosen FP series, which are the perfect design for large-scale events.

>>> The main difference between FP20000Q and FP22000Q amplifier

FP22000Q
FP20000Q

FP22000Q RMS Power

Heatsink:

New heatsink mould (different design)

MOSFET:

IXTK82N25P (More power)

Heatsink:

Normal heatsink 94mm
Why we make the FP20000Q power amplifier?

From 2016, many clients asked for a high power amplifier, which can work for 4 units dual 18-inch subwoofers. So we develop model FP20000Q amplifier.
2250 W x 4 ch @8Ω
4000 W x 4 ch @4Ω
It is equal to double FP14000 amplifiers, which is suit for 4 units dual 18-inch subwoofers. Until now, FP20000Q is the most popular model in all Sinbosen FP series power amplifiers.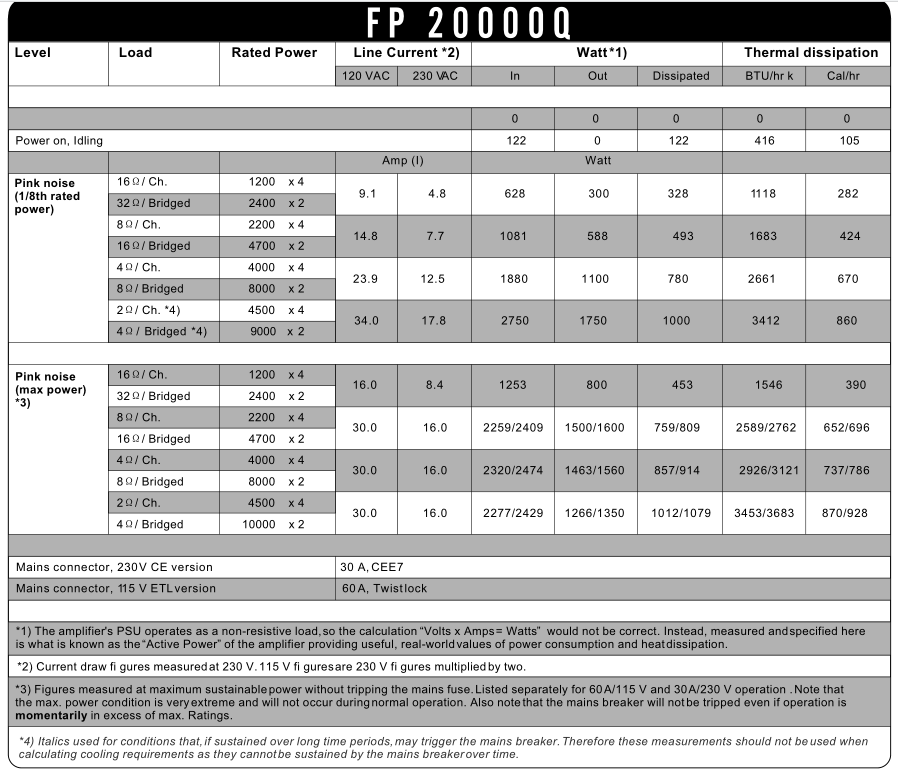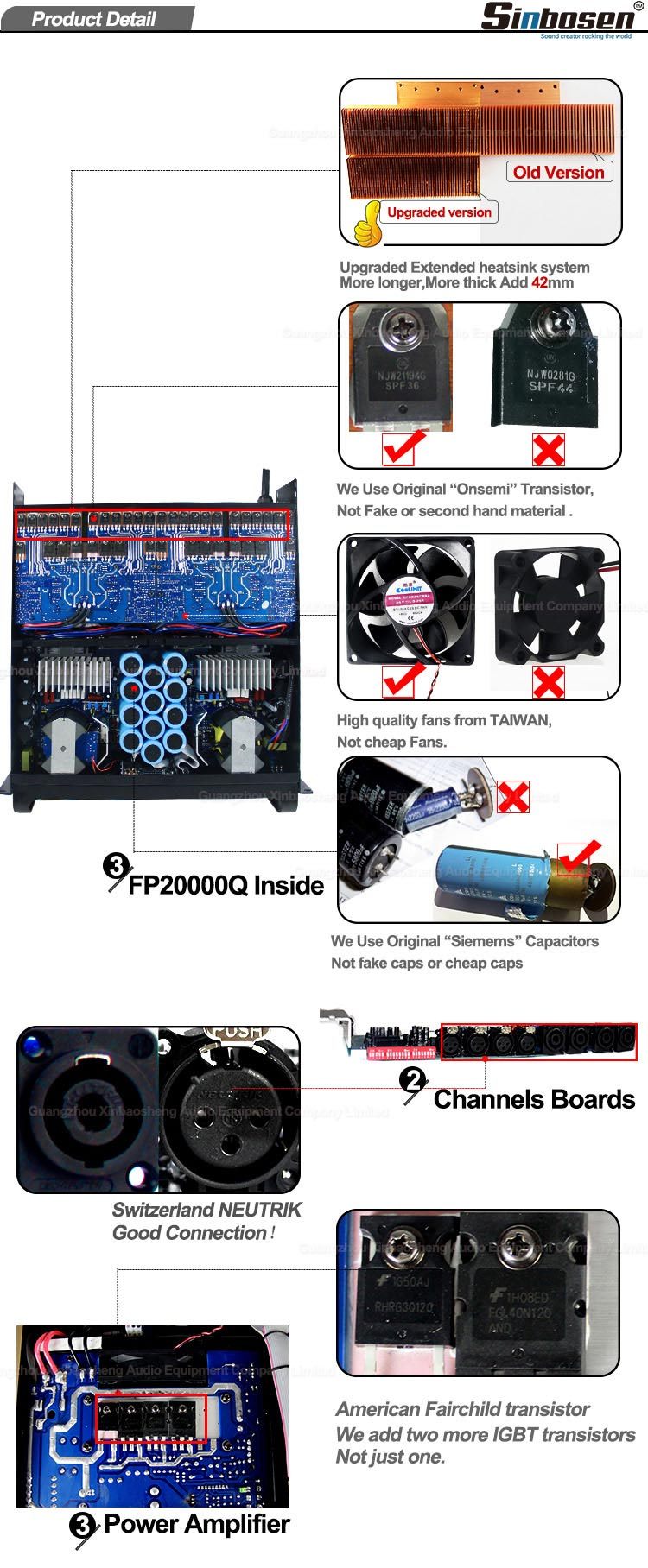 Why we make the FP22000Q power amplifier?

The user's requirement is incessant. Some clients asked for superpower amplifier to run their more big subwoofer, such as dual 21-inch subwoofer. FP20000Q already cannot meet their needs.
Sinbosen also does it. We spend a long time to develop the NEW AMPLIFIER FP22000Q. This is the unparalleled power amplifier.
2500 W x 4 ch @8Ω
4650 W x 4 ch @4Ω
More powerful than model FP20000Q. Suitable for dual 21-inch subwoofer, not just dual 18-inch subwoofer.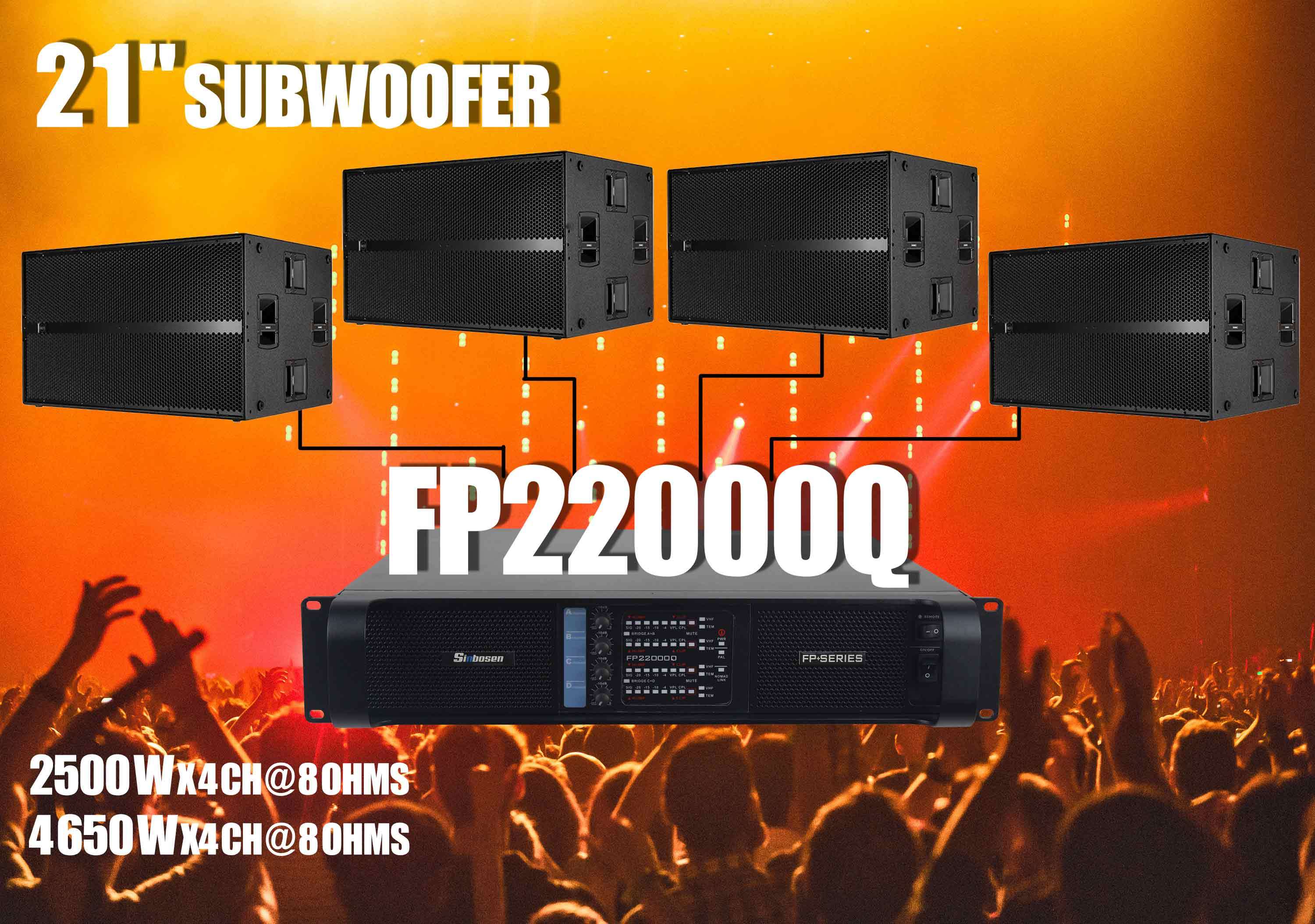 FP22000Q Amplifier Feedback

▼

▼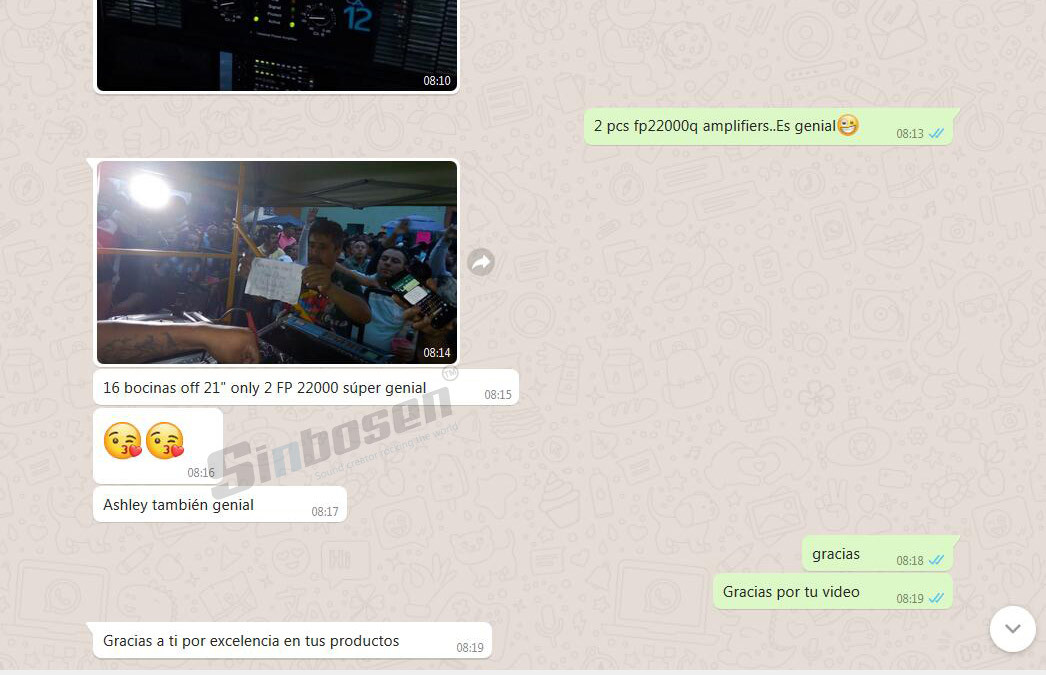 ▼2 FP22000Q amplifiers are working with 16pcs 21" speakers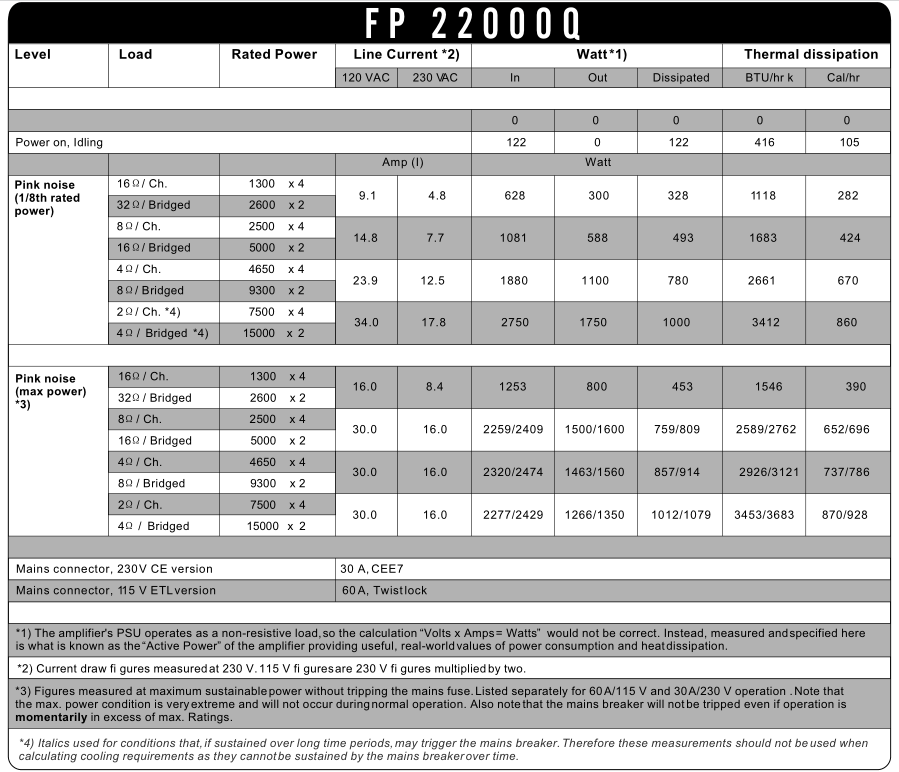 FP22000Q Amplifier Features :
✔

4 Channel Class TD Switching power amplifier
✔

4 x 4,650 Watts @ 4 Ohms, 4 x 2,500 Watts @ 8 Ohms
✔

Create SUPER sound quality, good for dual 18"/ 21" subwoofer
✔

Separately controllable on Gain
✔

Scalable Voltage Peak Limiter (VPL)
✔

A bridge-mode operation for Touring Applications
✔

Comprehensive protection scheme
✔

Use Original Siemens high quality capacitor, 12pcs 3300uf/200V & 8pcs 2200uf/200V
✔

Use Original ONSEMI type PNP power output transistor
✔

Neutrik XLR/Speakon connectors
✔
Extended heatsink to 94mm
We are 24 hours online. Any needs Click here to contact us.