How to set the FP10000Q amplifier sensitivity and VPL?
Share
Issue Time

10-24-2018
There is the VPL (Voltage Peak Limiter) setting available on the FP series amplifier.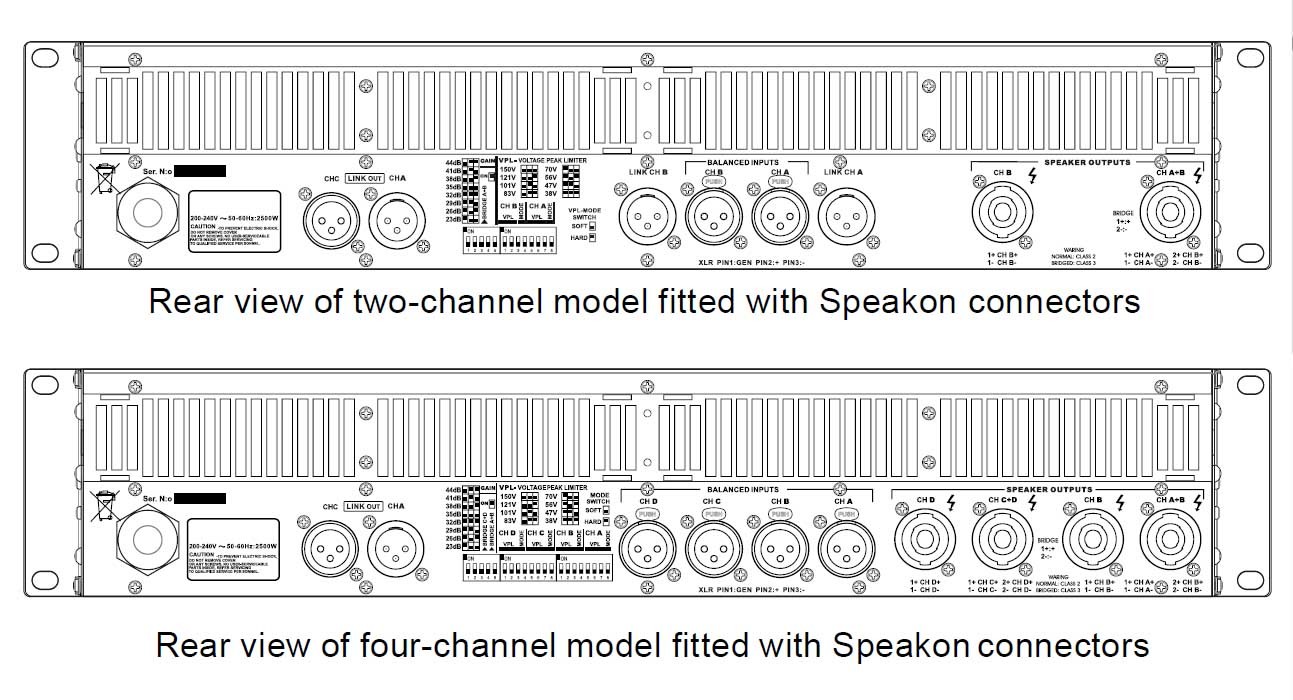 VPL voltage selections in Standard & Bridge Mode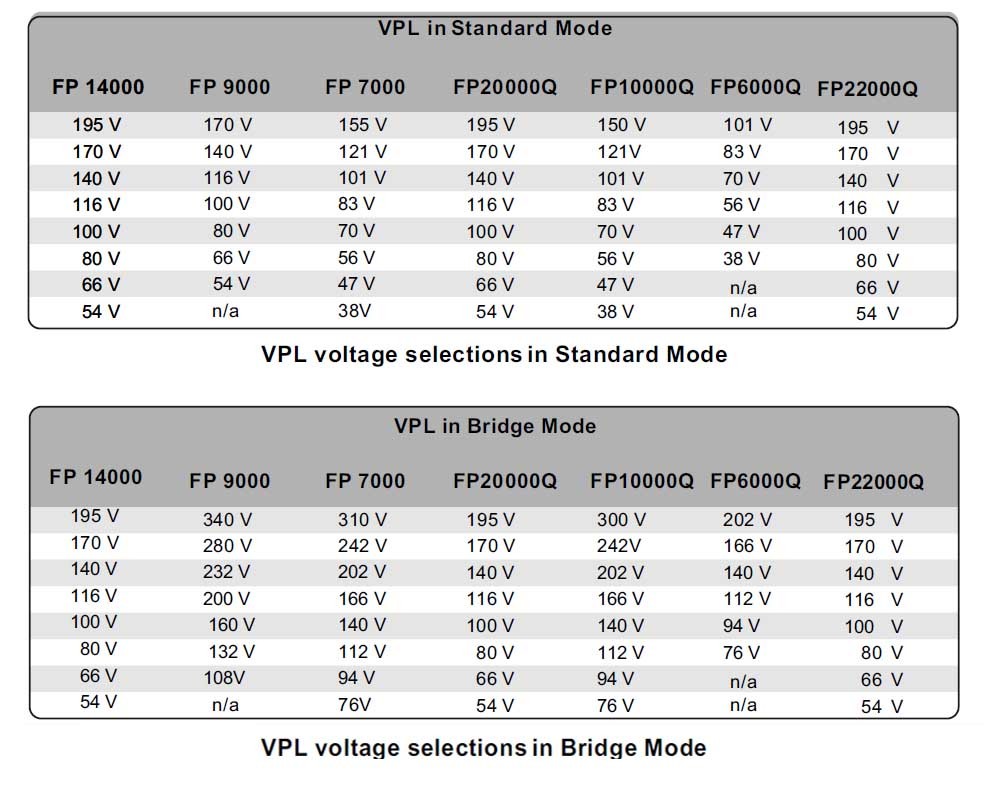 If you have speakers that don't need that much power, therefore you can lighten the restraint on FP amp, which can minimize the risk of blowing speakers due to too much power.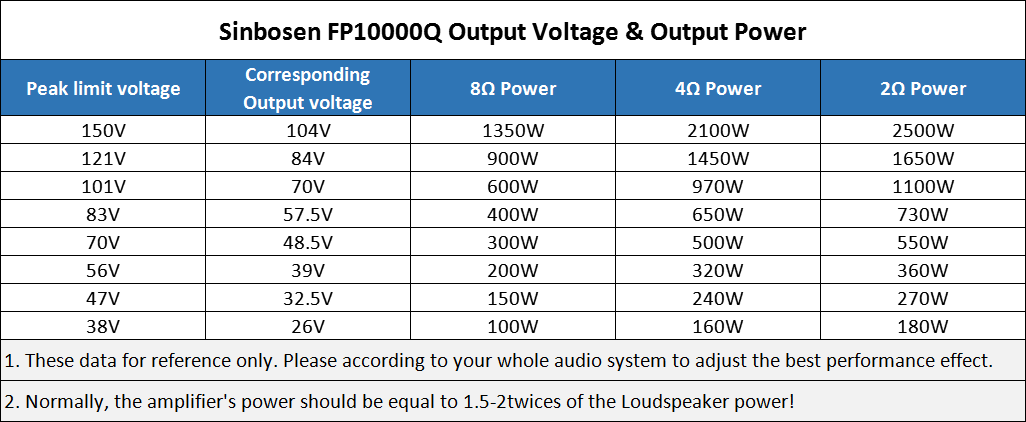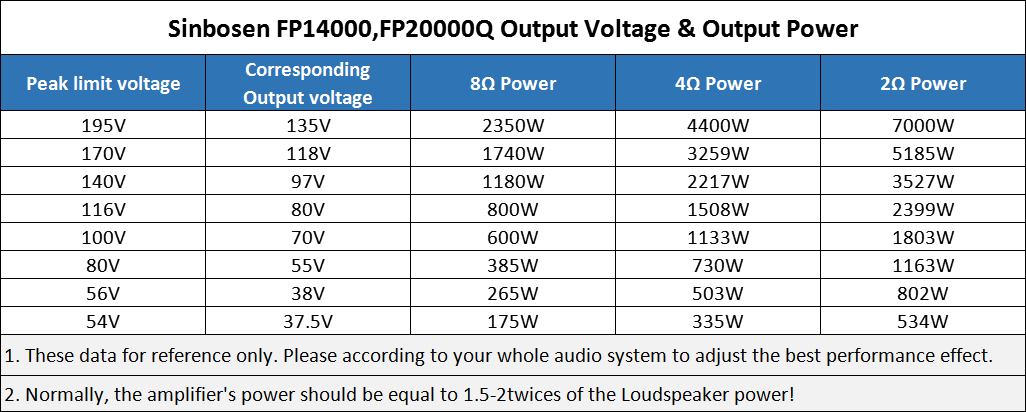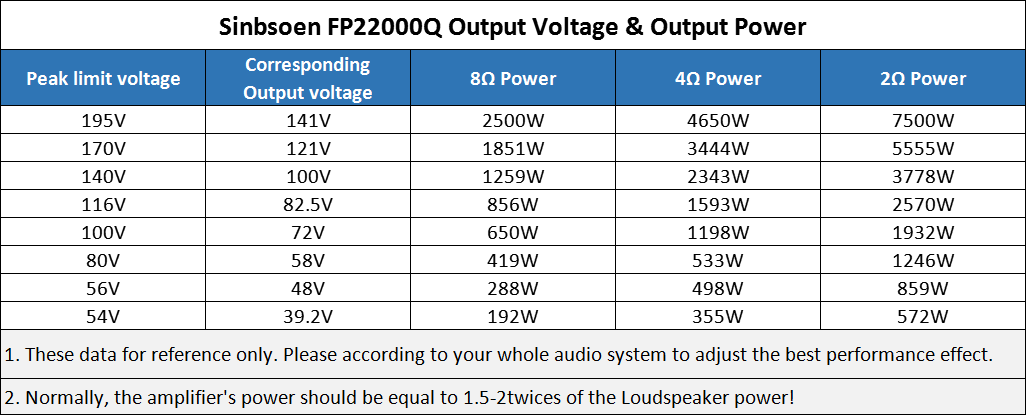 Remark:
1. These data for reference only. Please according to your whole audio system to adjust the best performance effect.
2. Normally, the amplifier's power should be equal to 1.5-2twices of the Loudspeaker power!
Any problem click here to contact us.