New arrival line array system
Share
Issue Time

2019-04-13
Summary
professional sound system : 8 inch /10 inch / 12 inch line array + 18 inch speaker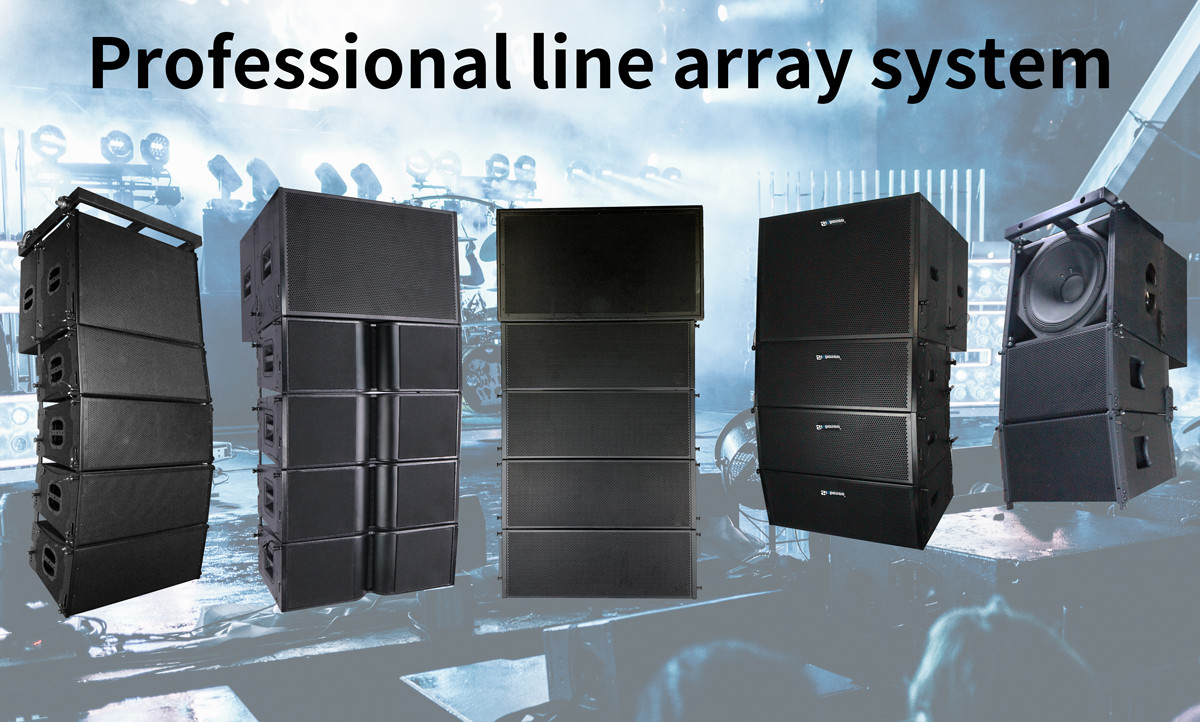 What is line array system?
Line array audio is a speaker system, and its technology and manufacturing process have been developing steadily for many years. Recently, the situation has changed, and linear array speaker systems have appeared in many large-scale sports events and large-scale performances around the world.
A linear array is a group of radiating elements arranged in a straight line and closely spaced with the same amplitude and phase. Because of the same phase, the speakers and speakers are closely spaced. A set of line arrays can be thought of as a single speaker.

In the performance or large-area long-distance sound reinforcement, the number of listeners is often hundreds or thousands of people, so the power of the current pair of speakers is far from the power required for listening. Therefore, in such a sound reinforcement place, several pairs or more speakers are often used to form a speaker wall, which is called a speaker matrix. However, such a matrix, because of the different phases, some frequencies in the speaker will interfere, which seriously affects the restoration of the sound. Therefore, the birth of the wired array speaker.

The advantages of a linear array sound system are obvious.
(1) Due to the characteristics of the linear array, the directivity of the vertical plane of the main axis is a narrow beam, and the energy superposition can be radiated from a long distance. The lower end of the curved portion of the linear column covers the near region, forming a cover from near to far.
(2) The improvement of the linear array sound reinforcement box is more in line with the requirements of technology, process and installation.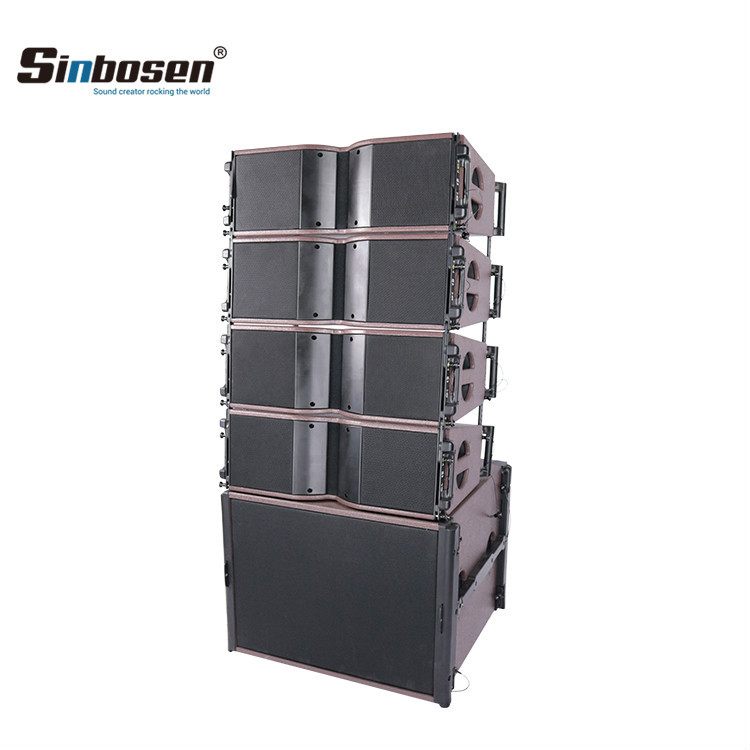 Double 8 inch line array
Rated power:500W RMS
Peak Power:1000W
Impedance:4Ω
Frequency response 40Hz-20KHz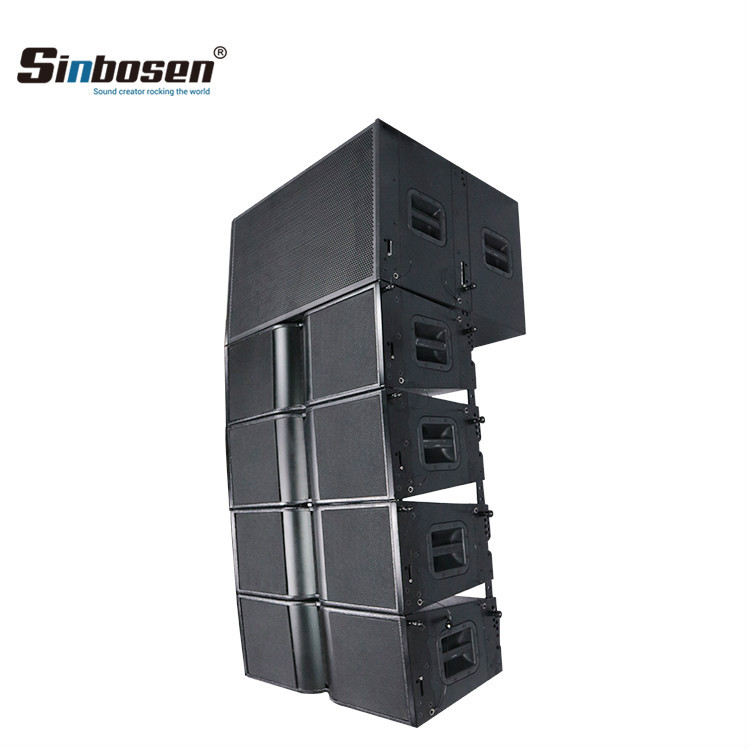 Double 10 inch line array
Rated power:800W RMS
Peak Power:1200W
Impedance:4Ω
Frequency response 55Hz-20KHz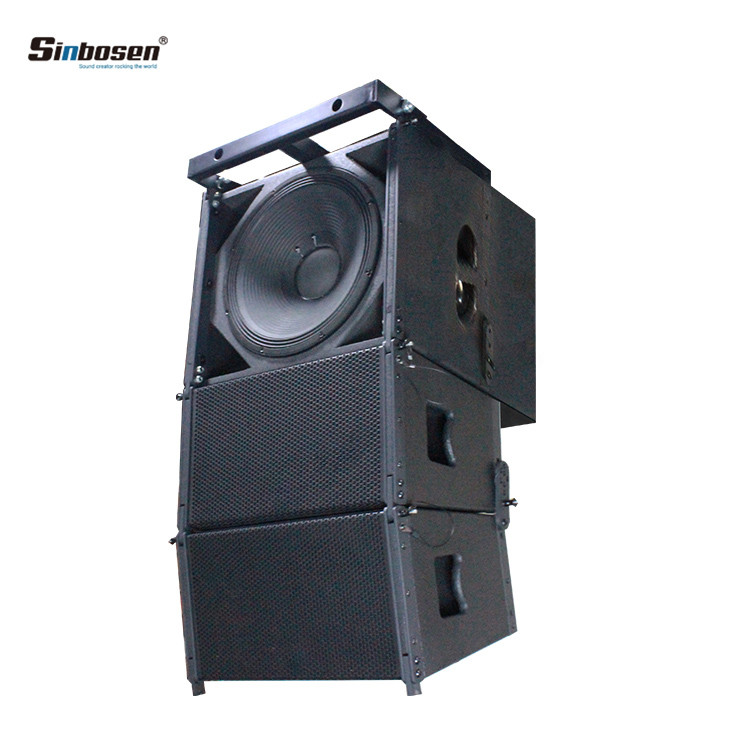 Single 10 inch line array
Rated power:350W RMS
Peak Power:700W
Impedance:8Ω
Frequency response 40Hz-20KHz
Double 8 inch line array
Rated power:350W RMS
Peak Power:700W
Impedance:4Ω
Frequency response 45Hz-18KHz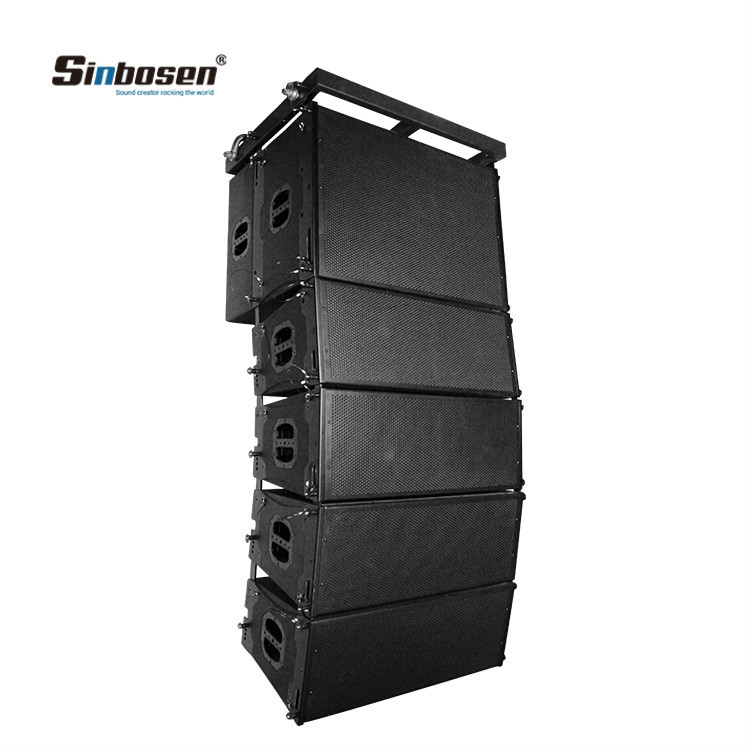 Double 10 inch line array
Rated power:600W RMS
Peak Power:1200W
Impedance:4Ω
Frequency response 45Hz-18KHz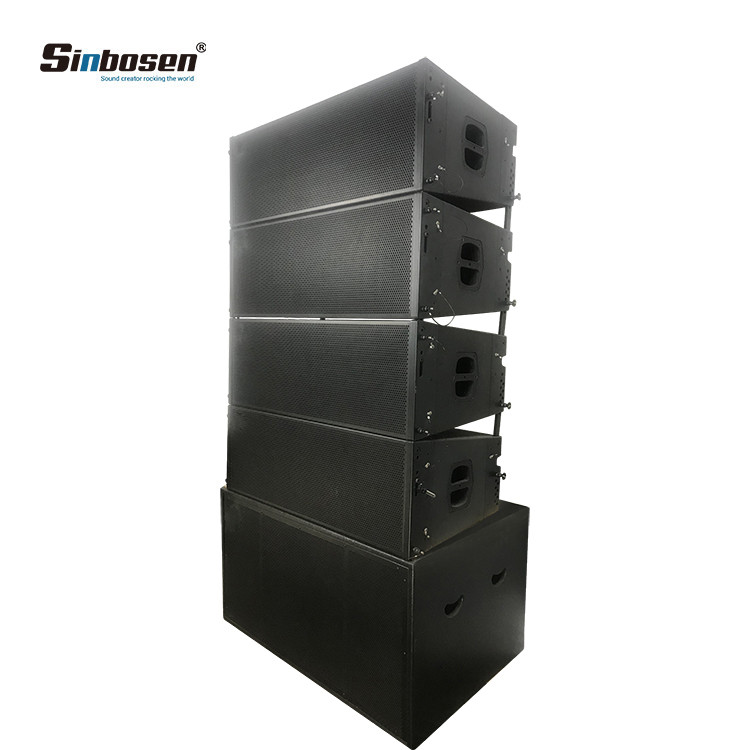 Double 12 inch line array
Rated power:1000W RMS
Peak Power:2000W
Impedance:4Ω
Frequency response 40~20KHz