Sinbosen FP22000Q power amplifier received great praise from American clients!
Share
publisher

Wendy
Issue Time

2019-05-29
Summary
4 Channel Class TD Switching power amplifier 
4 x 2500 Watts into 8 Ohms,4 x 4650 Watts into 4 Ohms
Each channel can connect one dual 18" subwoofer.
Use Original Siemens high-quality capacitor 3300uf 200V
Use Original ONSEMI transistor
This NEWS is about Sinbosen FP22000Q feedback from the USA clients and can help you learn more about Sinbosen FP22000Q.
Client satisfaction is the infinite power of Sinbosen's work.
I was very excited when I received the praise of two American clients for FP22000Q.
I almost jumped out of the chair.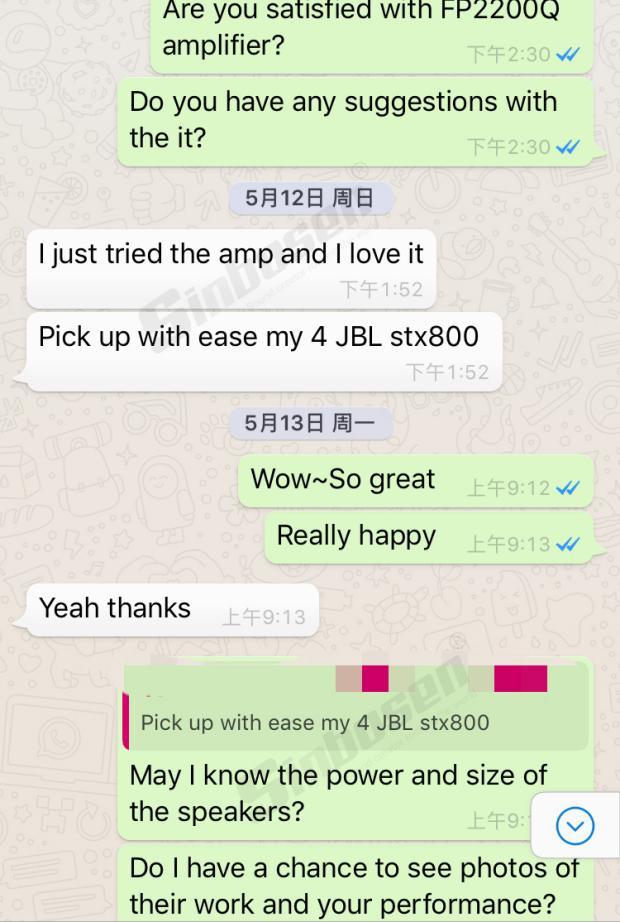 "I just tried the amp and I love it"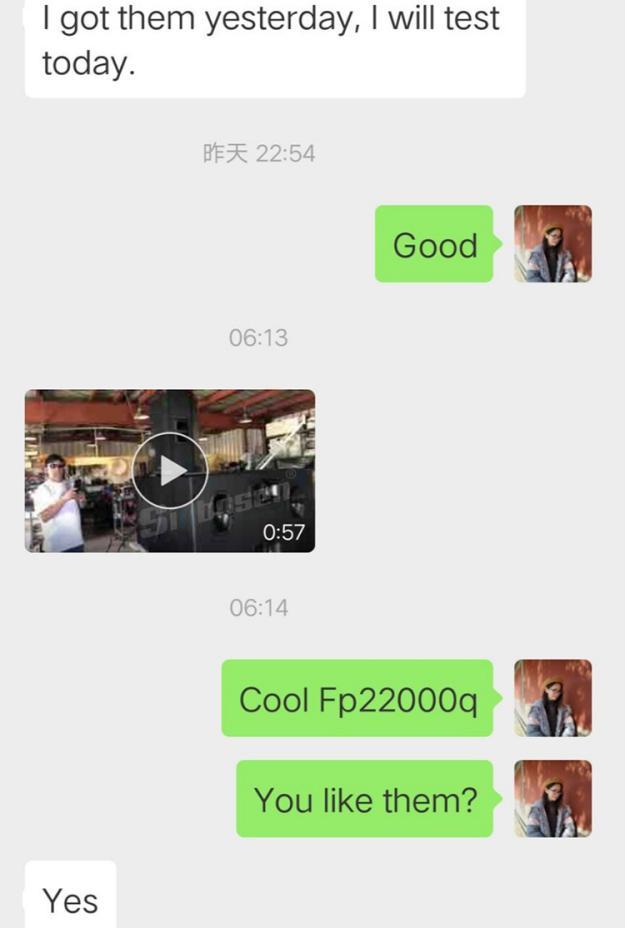 "You like them? Yes!"

These two sentences really make me happy all year long.
My American client is a DJ and bought 1pc Sinbosen FP22000Q power amplifier.
He connected 4 pcs JBL STX828 subwoofers with one FP22000Q.
The party he attended was a 350-person adult ceremony.
I really look forward to his next party.
A good FP22000Q power amplifier, let me have an American friend, it's great!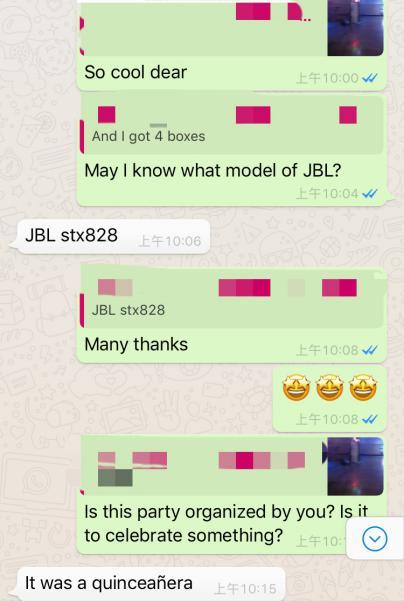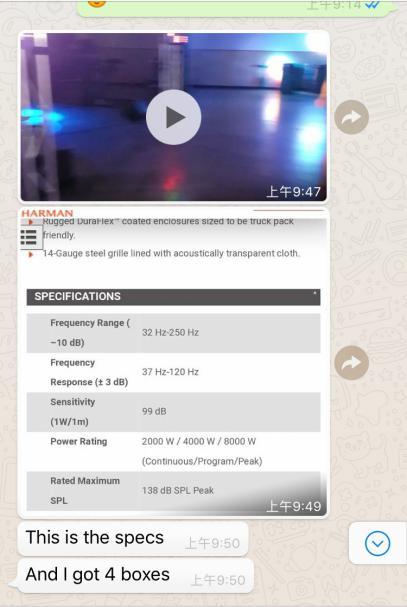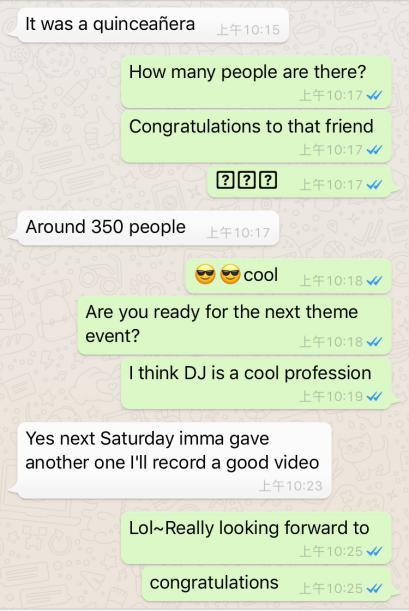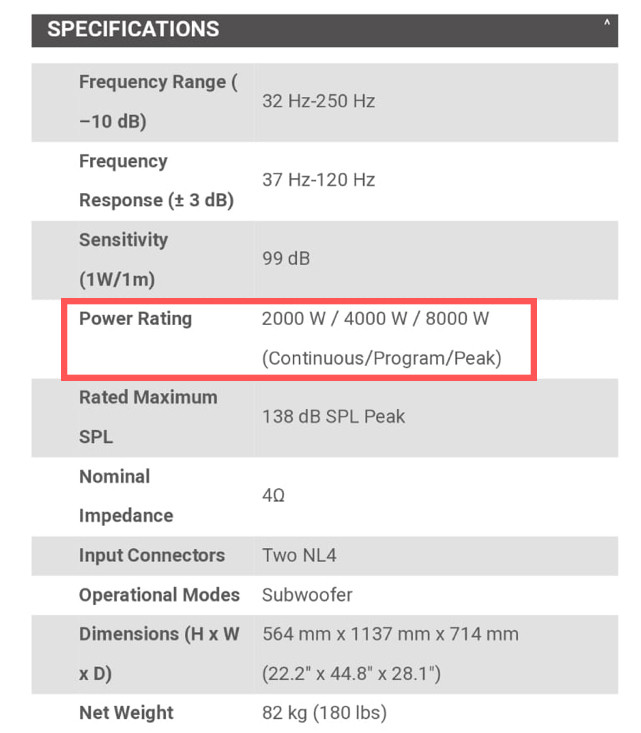 Here are the specific parameters of the JBL STX828 subwoofer he uses.
Another the USA client, connected the dual 21-inch 2000W at 4 Ohms subwoofer with the FP22000Q.
They are made up of three 21" ultra-low speakers.
Each speaker uses a 153mm (6inch) voice coil.
The average power of each speaker is 2000W/4Ohms
The continuous power can reach 4000W/4Ohms (within two hours).
The instantaneous power can reach 8000W/4Ohms (the highest peak).
The impedance of each speaker is 4 ohms.
Why can Sinbosen have such a large amount of power and satisfy our USA clients?
| | |
| --- | --- |
| SPECIFICATIONS | FP22000Q |
| 8Ω Stereo Power(RMS) | 2500W x 4 |
| 4Ω Stereo Power(RMS) | 4650W X 4 |
| 8Ω Bridged Power(RMS) | 8800W X 2 |
| 4Ω Bridged Power(RMS) | 14500W X 2 |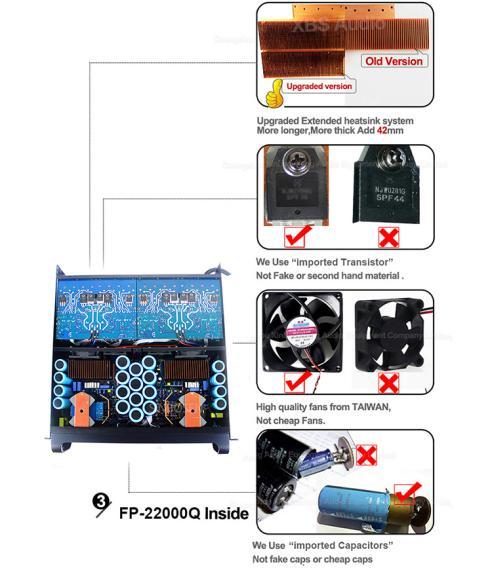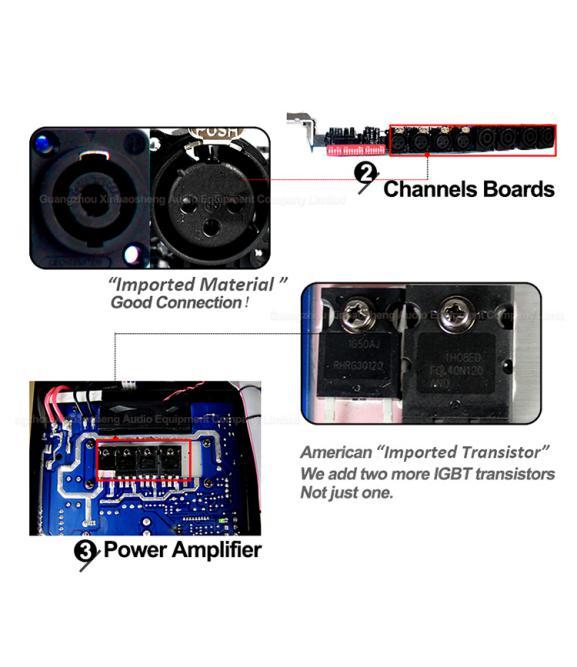 1.4 Channel Class TD Switching power amplifier.
2.Neutrik XLR*/speakon connectors.
3.Use Original Siemens high-quality capacitor 3600uf 200V.
4.Use Original ONSEMI type PNP power output transistor.
5.High-quality fans from Taiwan.

Click on the image above to learn more about Sinbosen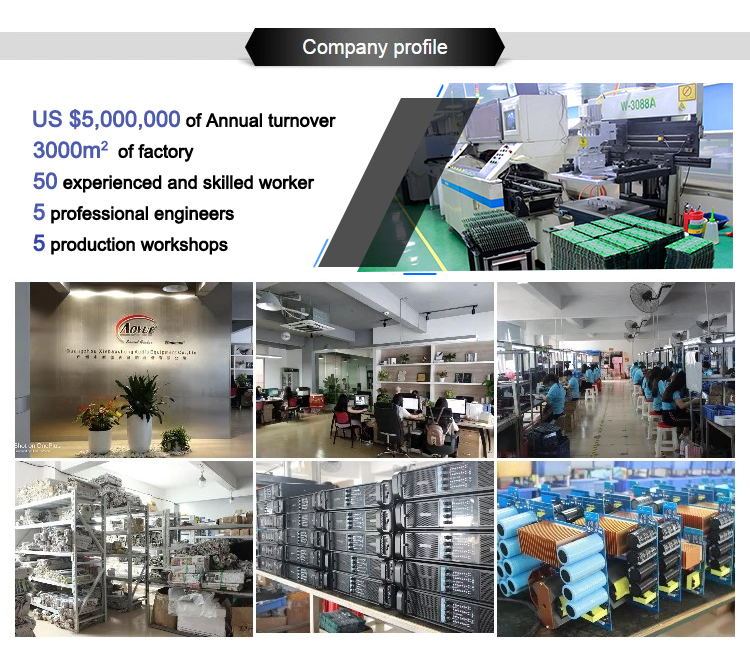 US$5,000,000 of Annual turnover
3000m³ of factory
50 experienced and skilled workers
5 professional engineers
5 production workshops
Each of the above points determines the high quality of the Sinbosen FP22000Q.
Many thanks to the USA client for his feedback.
If you want to know more about our amplifier, you can click on the link below to view.
Sinbosen is available 24 hours online