Sinbosen SKM9000 Wireless Microphone: The treasure of Puerto Rico Client
Share
publisher

Wendy
Issue Time

2019-07-04
Summary
This NEWS is from a Puerto Rico client from Sinbosen.
We met in 2017. From 2017, every time he has a party, he will use our SKM9000 wireless microphone and send us a wonderful show video.
For this, we are very grateful.
Want to enjoy the wonderful performances of Sinbosen Puerto Rico customers and the charm of the SKM9000 wireless microphone on the stage?
Let's look down together.
Every party has its own meaning, and every party is a story.
This is what I understand after I met my Puerto Rico client.

Sinbosen Puerto Rico client, he is a drummer and his family is a band.
They said SKM9000 music Instrument vocal microphone is their best choice.
Their bands often hold parties, so Sinbosen SKM9000 wireless microphones become the hero of their parties.
The video below is one of their parties.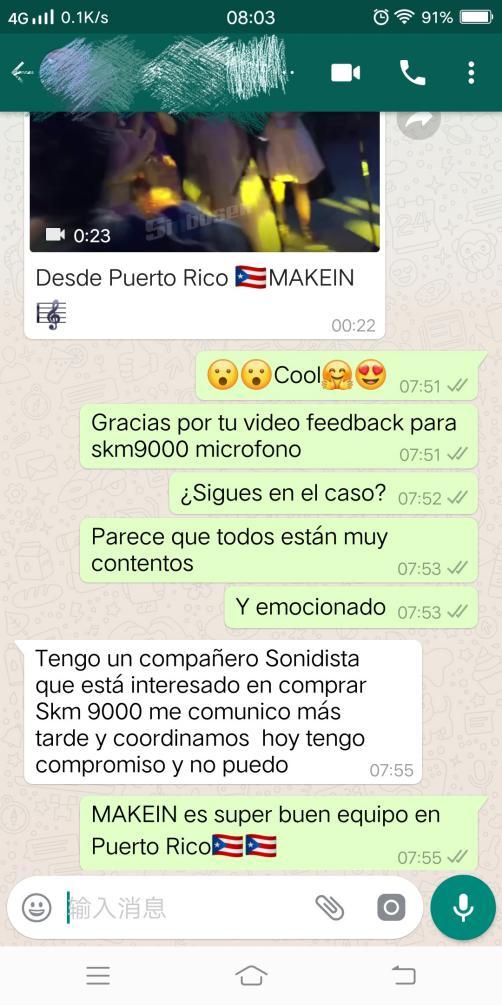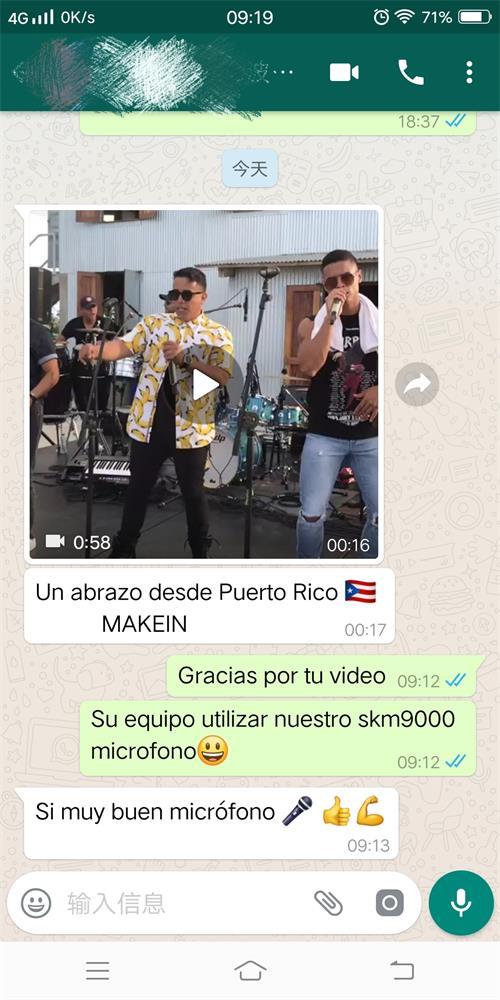 Puerto Rico client is very happy and praises the quality of the SKM9000 wireless microphone.
Not only, but he also introduced to local Puerto Rico friends, his friends are also very interested in Sinbosen SKM9000 wireless microphone, and would like to purchase.
Therefore, Sinbosen, the manufacturer of the SKM9000 wireless microphone, is pleased to see that our products let the clients perform smoothly!
Don't be surprised, Sinbosen's SKM9000 wireless microphone is just that excellent.
Why does Puerto Rico client think SKM9000 is a treasure?
Let's find out!
Feature
1. UHF frequency band, automatic frequency
2. Receiver automatically scans
3. Multi-level high-performance surface acoustic wave filters with the excellent anti-jamming capability
4. Microphone use Tesco on the 5th battery continued up to 6-8 hours
5. The ideal environment for operating radius of 100 meters
6. Transmitter choose: Handheld/Headmic/Clipmic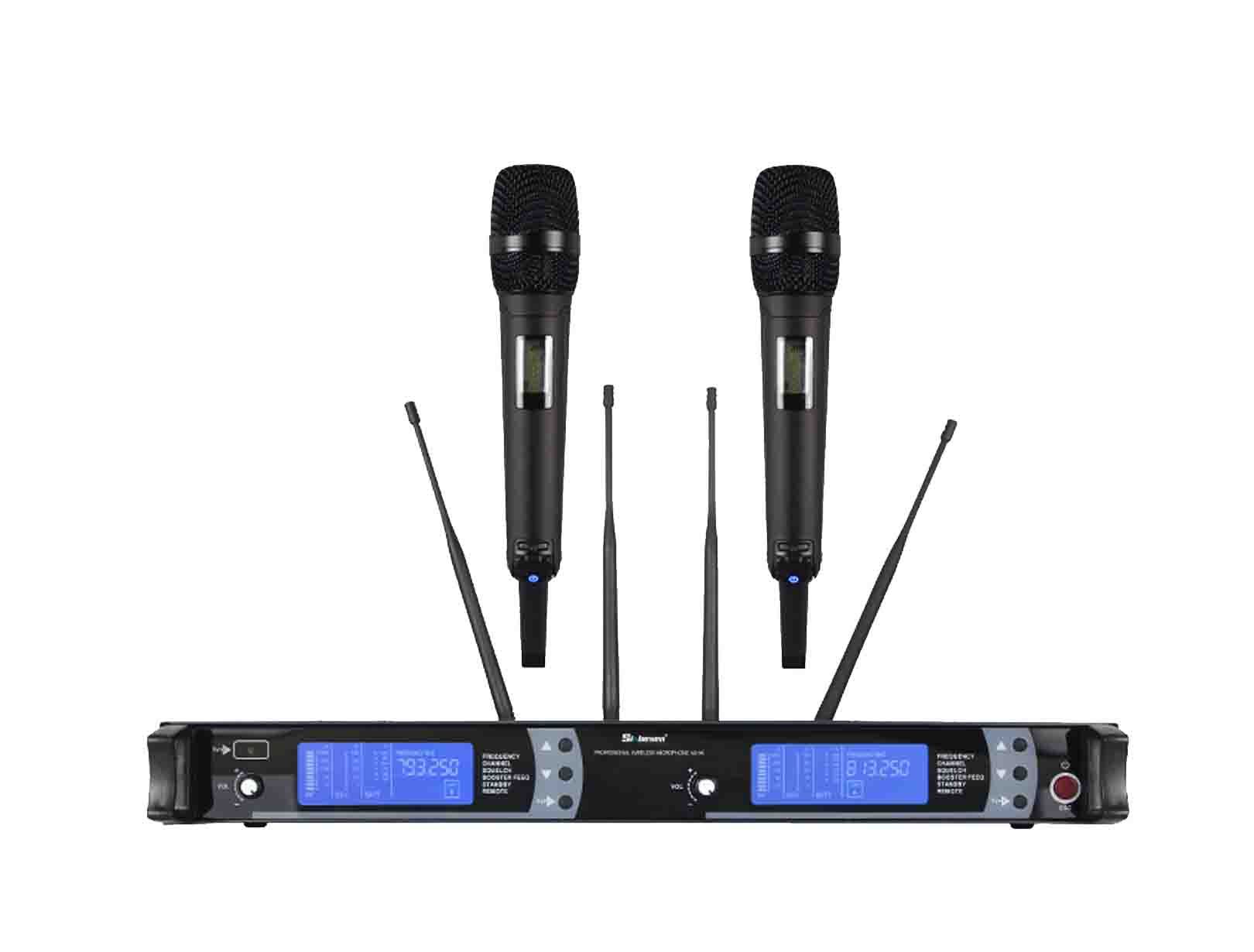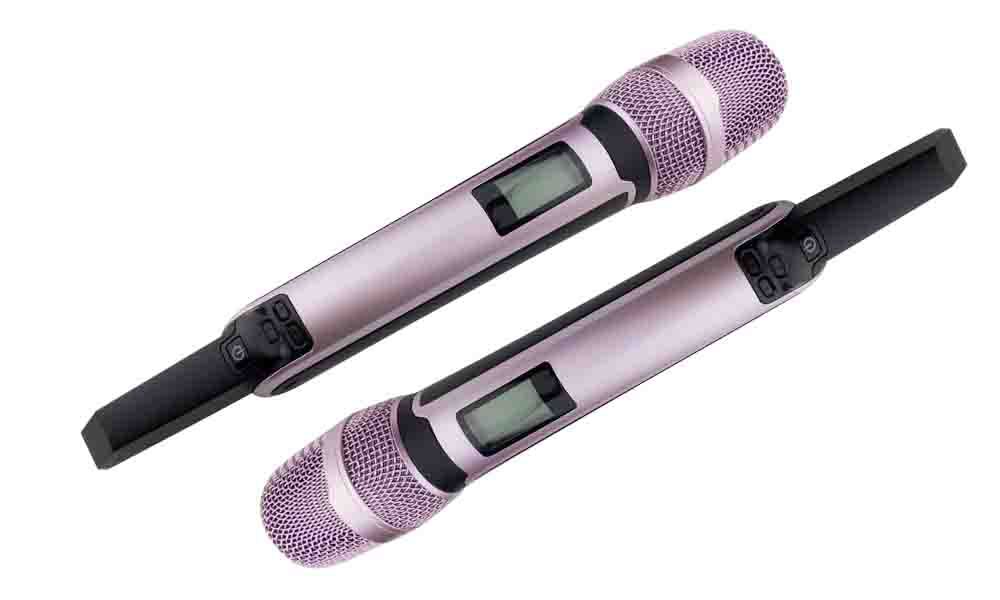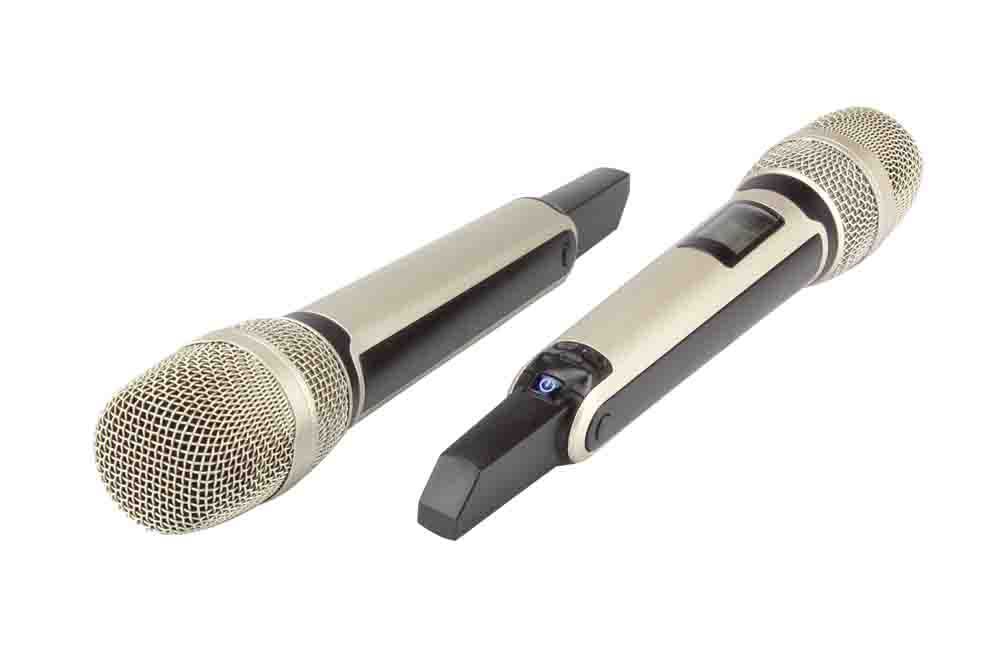 More details
1. Channel : 2CH, 150X2
2. Frequency Range: 615-655mhz, 780-820mhz
3. Receiver sensitivity:-90dBm
4. Frequency stability: ± 10ppm
5. Audio Frequency Response: 40-18000Hz
6. Harmonic Distortion: ≤ 0.5%
7. Signal to Noise Ratio: ≥ 100dB
8. Battery Specifications: two on the 5th batter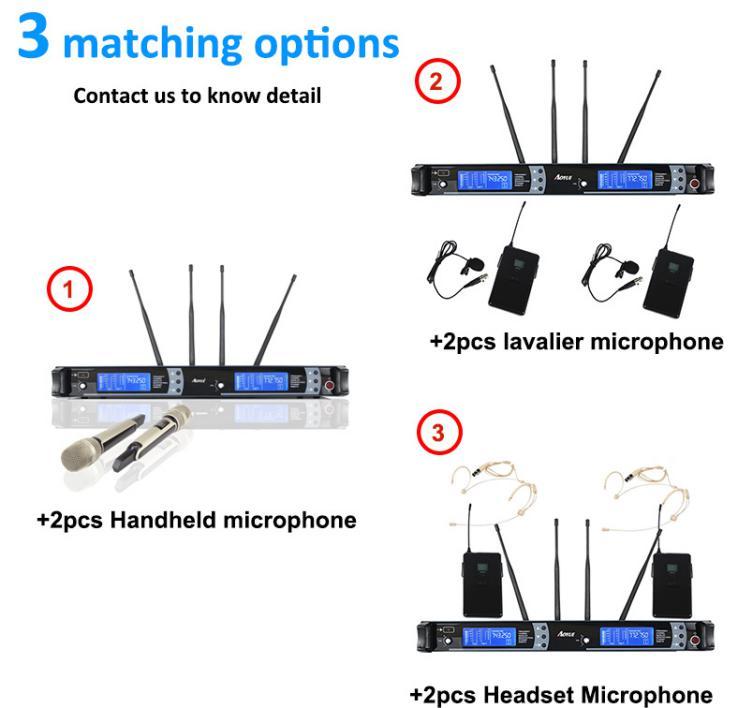 The wonderful event start with good equipment system.
Thanks to Puerto Rico client for his good feedback and support.
If you want to know more about Sinbosen wireless microphone, you
can click on the link below to view.
Sinbosen is available 24 hours online.