Amusement park choice: Sinbosen H-1700 digital amplifier
Share
publisher

Wendy
Issue Time

2019-11-30
Summary
This NEWS can take you to the playground in Ecuador to experience the excellent combination of H-1700 digital amplifier and KA210 line arrays.
Please enjoy
What are your fantasies about the playground? Childlike?
I think the amusement park is full of laughter, whether it is a child or an adult, you can go to the amusement park. Especially adults, you can go to the amusement park and look back to the former innocence.
Today, I am fortunate to see a scene of harmony in the playground in Ecuador.
Which scene is it? Click on the video below to see it! That's right, as you can see, the Sinbosen H-700 digital amplifier is paired with a KA210 line arrays for a choir in the Ecuadorian playground.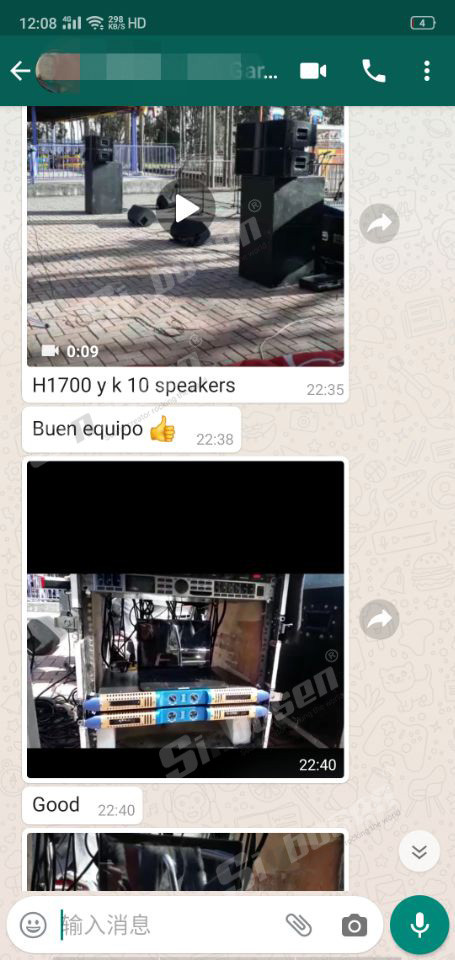 The combination of H-1700 digital amplifier and KA210 line arrays forms such a harmonious scene. If you can feel this atmosphere at the scene, let alone how great it is!
Why do I say that H-1700 and KA210 are a good match?
If you are curious, be sure to look down!
Model

H-1700

2 Ohms Stable

8 Ω output power

2 X 1700 W

4 Ω output power

2 X 2800 W

2 Ω output power

2 X 3600 W

Bridge power

5600 W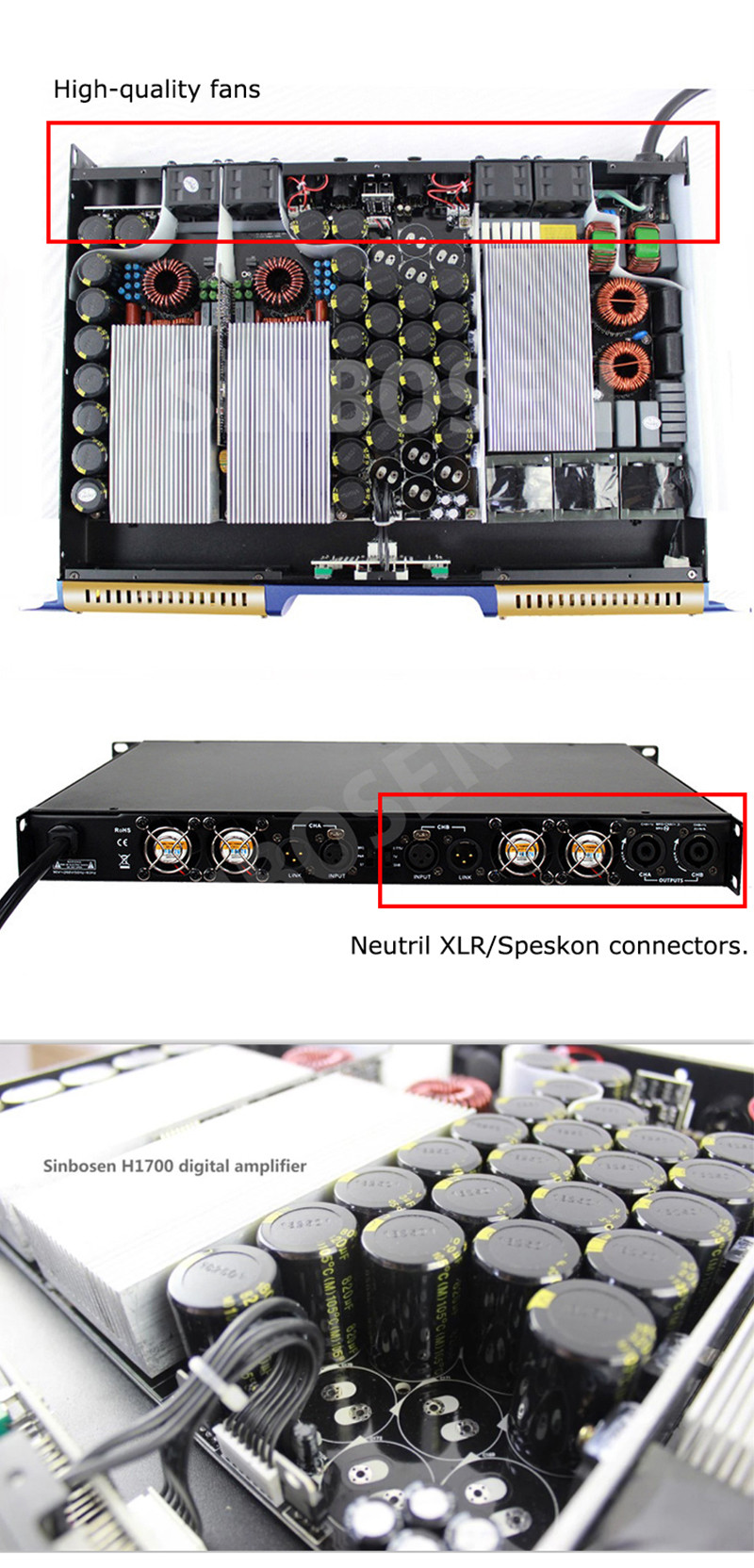 1.Powerful output and low electricity consumption.
2.Only 1U height and light weight, easy carry and install.
3.Active power factor correction technique (PFC), can work with high stability under full voltage range 90-264V.
4.The nice cooling system with high-quality fans to make wind flow front to the rear.
5.Accurate volume control, switch on/off, signal, clip and protection LED light in the front panel.
6.Fully automatic protections against the direct current, overheat, overload, on/off switching, RF and amplitude limit.
7.XLR balance input and professional SPEAKON output connectors.
8.Suitable for live show, stadium, and flow performance,outdoor event.
Take a look at the KA210 linearray again.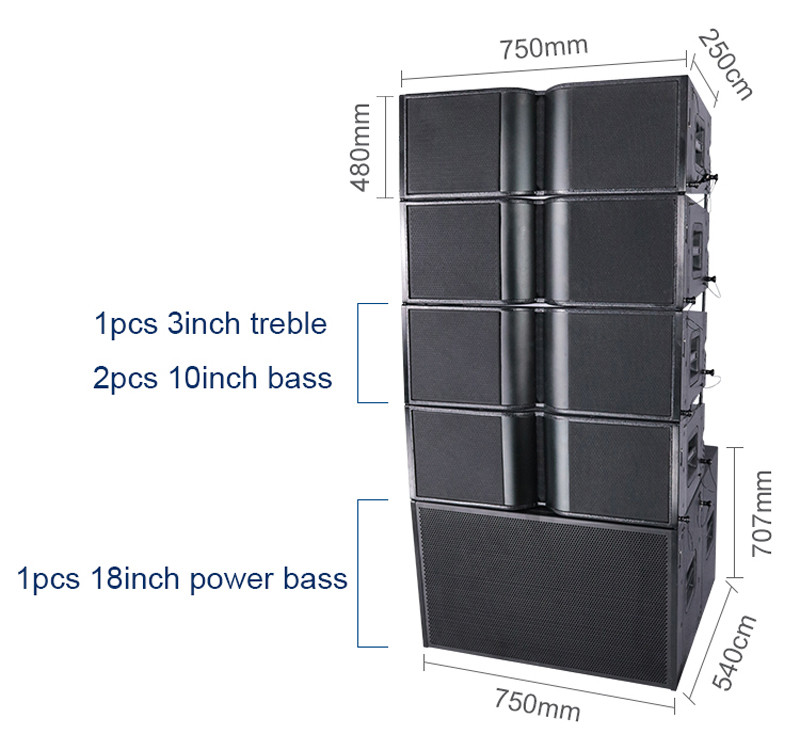 ◆Dual 8 inch Line Array Speaker
◆1pcs 3 inch Treble:75cores 170magnetism
◆2pcs 10inch bass:75cores 200magnetism
◆Rated power:800W RMS
◆Peak Power:1200W
◆Impedance:4Ω
◆Frequency response 55Hz-20KHz
◆Sensitivity:1W/1M,106dB
◆Maximum sound pressure:141dB
◆Wood case: 18mm plywood,galaxy black paint
◆Steel net:1.5mm Hexagon Hole
With hangings and bolts
How is it? Still wondering?
Then click on the two pictures and go to the link for more details!