This is the digital power amplifier that you looking for!
Share
Issue Time

2020-06-15
Summary
This is the digital power amplifier that you looking for.
How about Sinbosen K series power amplifier?
I heard that everyone likes digital amplifiers recently? We recently received information from several customers and asked if we could introduce the K series amplifiers. No problem, let's talk about this series of amplifiers today.
One characteristic of the K series amplifiers is their thinness. The height of the case is only 1U, and the package weight of the delivery is only 6KG, which is easy to pick up. And because the height is only 1U, it also thinks it saves space in the rack mount.
We designed two panels for the K series, cool black, and elegant blue +golden.
I know for your guys the most important thing is the output power issue. Although the K-series is focusing on portable and light, the power performance is not inferior. The three models of the K series are K-1200, K-1000, K-800, for convenience to compare, I used a table to show you.
| | | | |
| --- | --- | --- | --- |
| | K-1200 | K-1000 | K-800 |
| Stereo output power 8 ohm/1 kHZ | | | |
| Stereo output power 8 ohm/1 kHZ | 1850w X 2CH | 1500w X 2CH | |
| Bridged output power 8 ohm/1 kHZ | | 3000W | 2400W |
| Bridged output power 8 ohm/1 kHZ | 5000W | 4000W | 3200W |
The K series is an excellent digital power amplifier, but it should be noted that it is not suitable for subwoofers, you can use it to push linear arrays and full-range speakers. The suitable speaker power range is calculated according to the principle of 1.5 times that I introduced to you, that is, the power of the amplifier ≥ the speaker power * 1.5. For the convenience of reading, I have made a table, as follows:
Speaker power range(≤)

K-1200


k-1000

k-800

8 ohms stereo

800w

666w

533w

4ohms stereo

1230w

1000w

800w

8ohms bridged

2400w

2000w

1600w

4ohms bridged

3330w

2666w

2133w
Some people may think that this power is too low. Let me explain here that the positioning of the K series is not high power, but for the convenience of users. Although this power is not suitable for large-scale performances, for small and medium-sized occasions such as bars, banquets, parties, weddings, etc., the K series can be held. If you need to use it on a large stage, we will still recommend you to use the FP series amplifier, FP series is our most popular series.
Some people may say, okay, you said it yourself. How do I know if it's actually good? Although compared to the FP series, the K series is still a young product. but we also received positive feedback from many customers.
K-800 from the UK for bars:

From South Korea, K-1200 and DSP-10Q for banquet performances: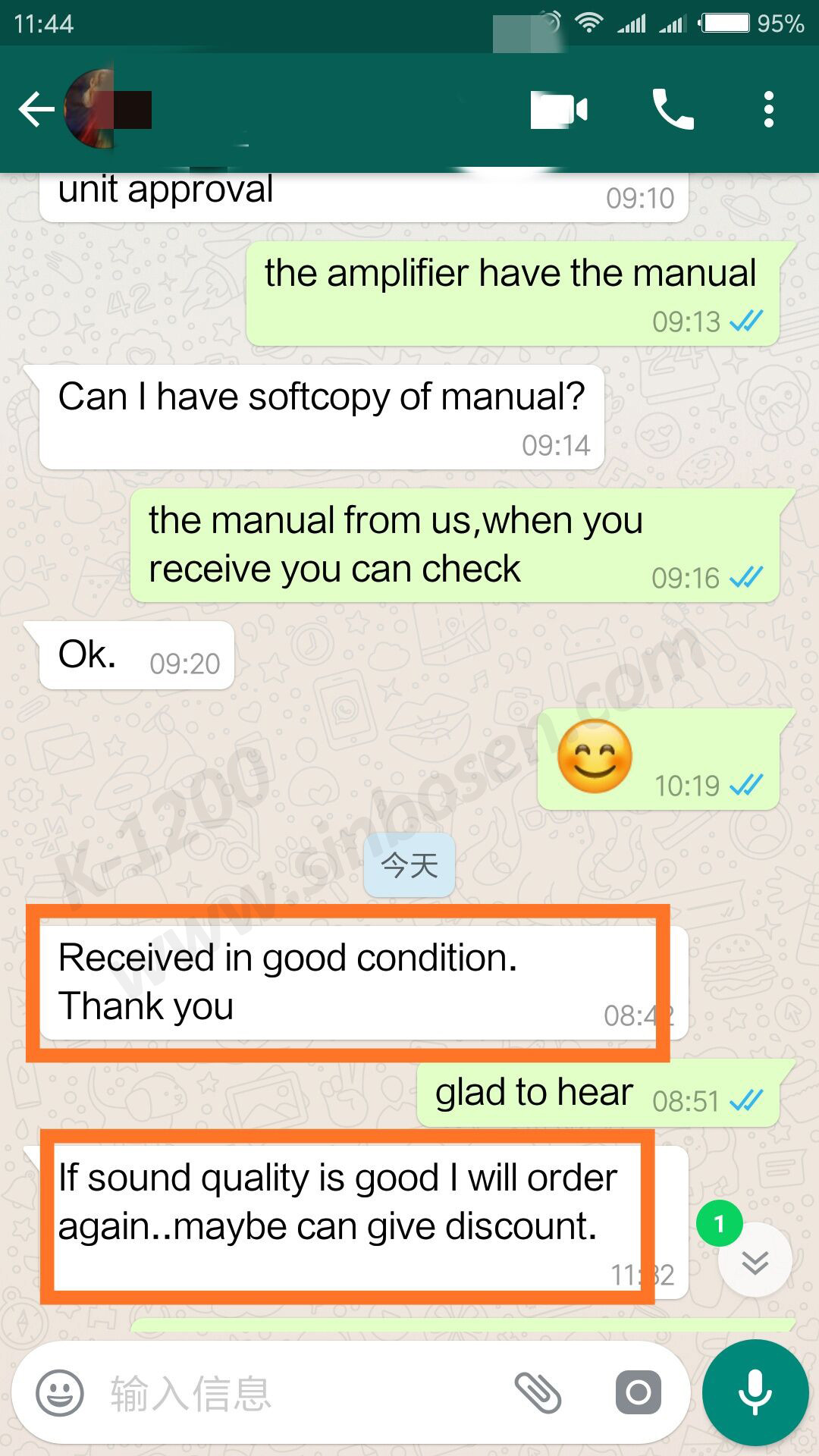 From Malaysian k-1200: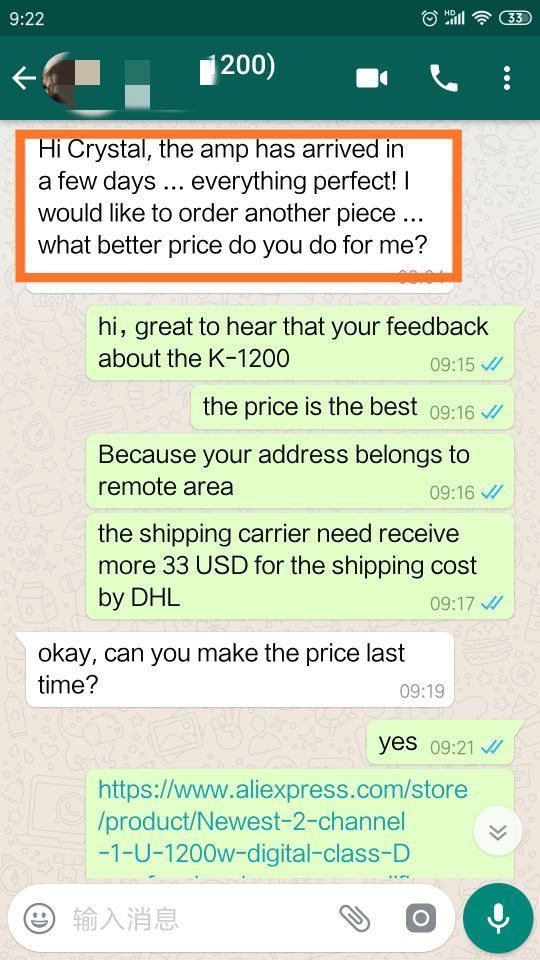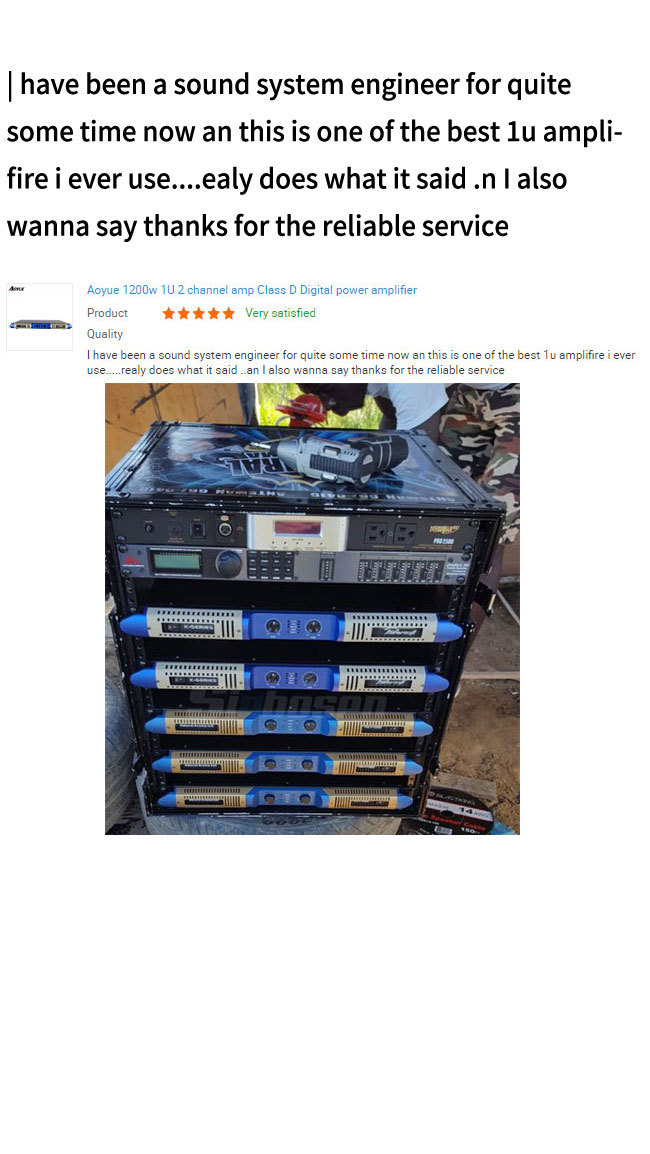 An engineer from Guyana: