New Arrival! Sinbosen Professional digital KTV Amplifier S450
Share
Issue Time

2021-03-31
Summary
Affected by the covid-19, many outdoor events have been stopped. Therefore, Sinbosen specially introduced the S450 KTV Amplifier for indoor events.
Good news! Sinbosen specially introduced the Professional digital KTV Amplifier S450.
Suitable for family K song, film and television, small conference projects, etc.
Home theater, Meeting, Entertainment -- All in One!

3 In 1:
It built-in wireless microphone, power amplifier, professional karaoke effects.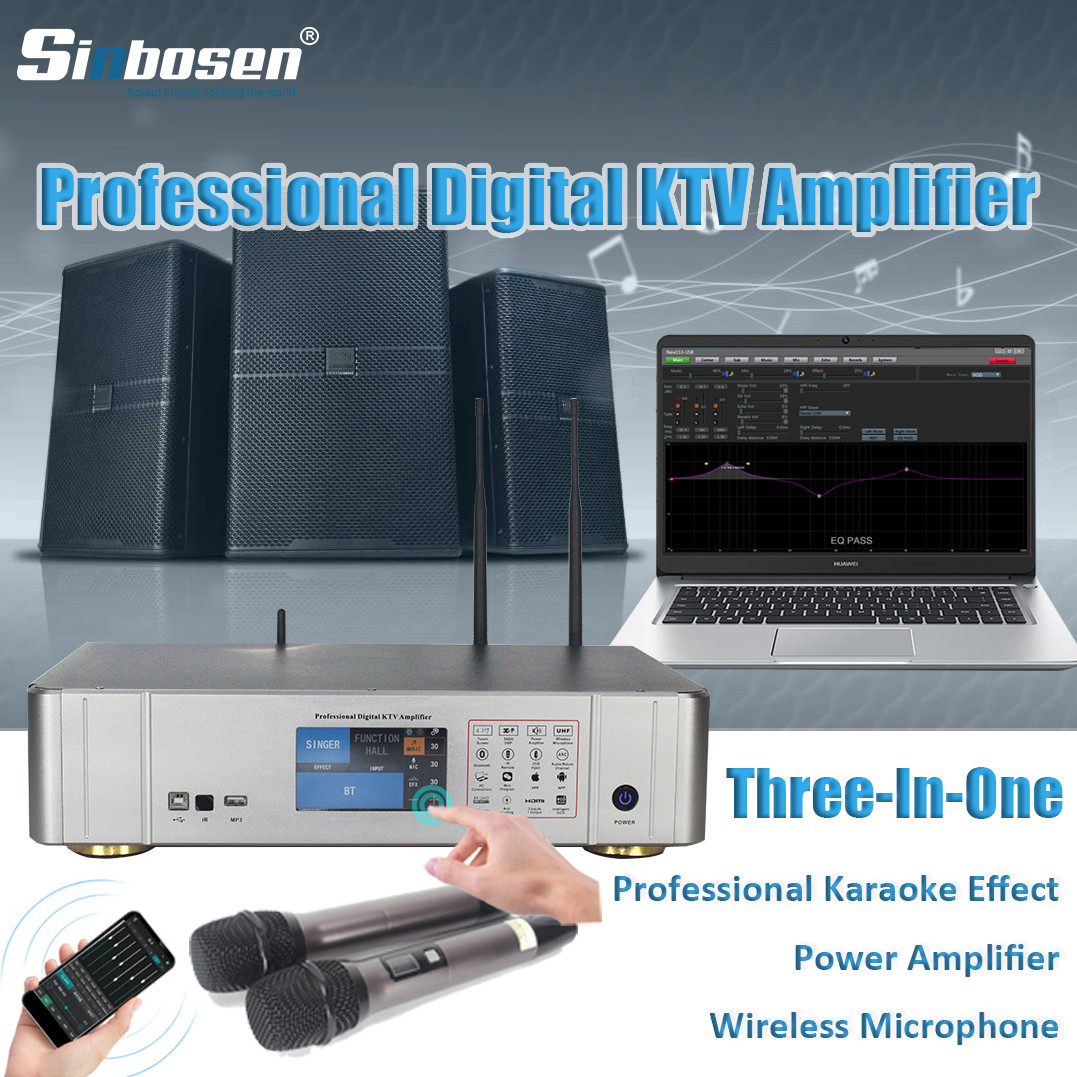 4.3-inch Smart Touch Screen Control
Built-in DSP processor module,
Smooth touch,
Keen sensing,
High-definition English subtitles,
Easy to operate.
Stable signal connection - Bluetooth 5.0
The Bluetooth module adopts new technology, high-speed and stable wireless Bluetooth transmission, without compromising sound quality, long receiving distance and strong anti-interference. It can support products with Bluetooth devices on the market.
4 multifunctional scene modes
Function hall:
large, medium and small rooms, meeting room mode
K song modes:
KTV, Singer, Professional, Hiphop
Bluetooth
IR Remote
USB Input
Audio Return Channel
PC Connection
WeChat Mini Program
Software App
4K UHD HDR.HDCP 2.2
Anti Howling
HDMI 3 Inputs 1 Output
ECO intelligent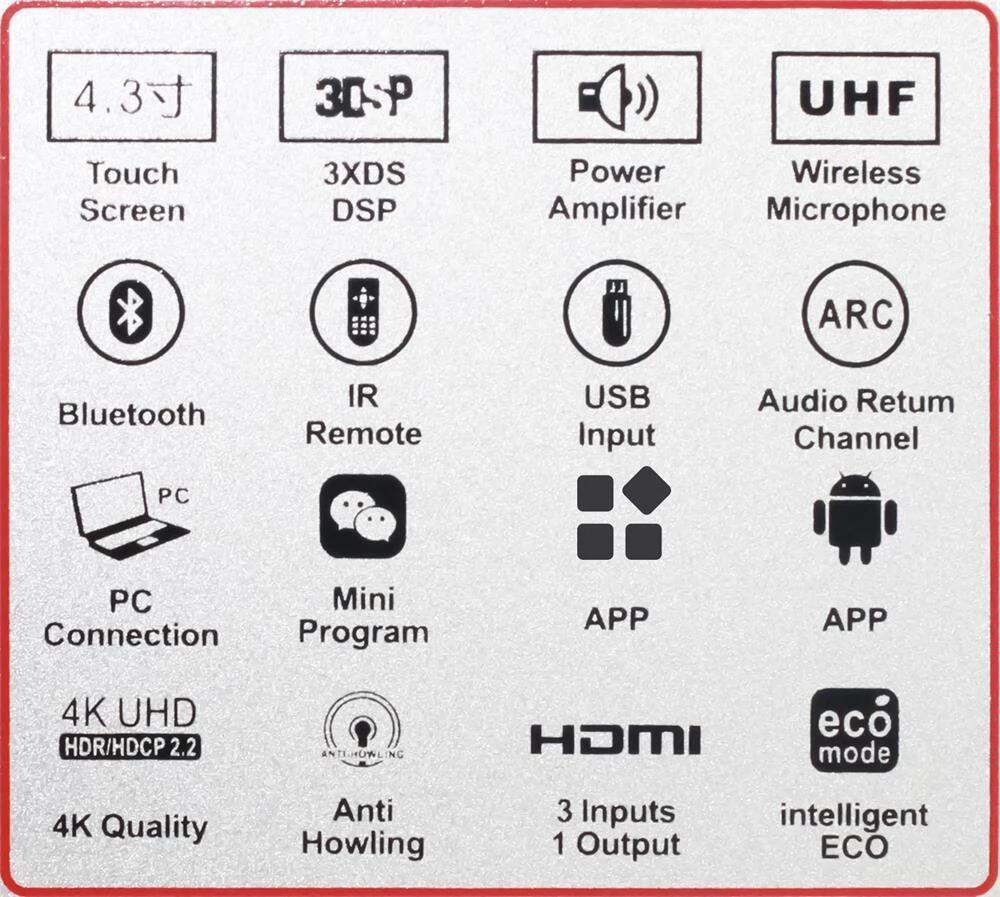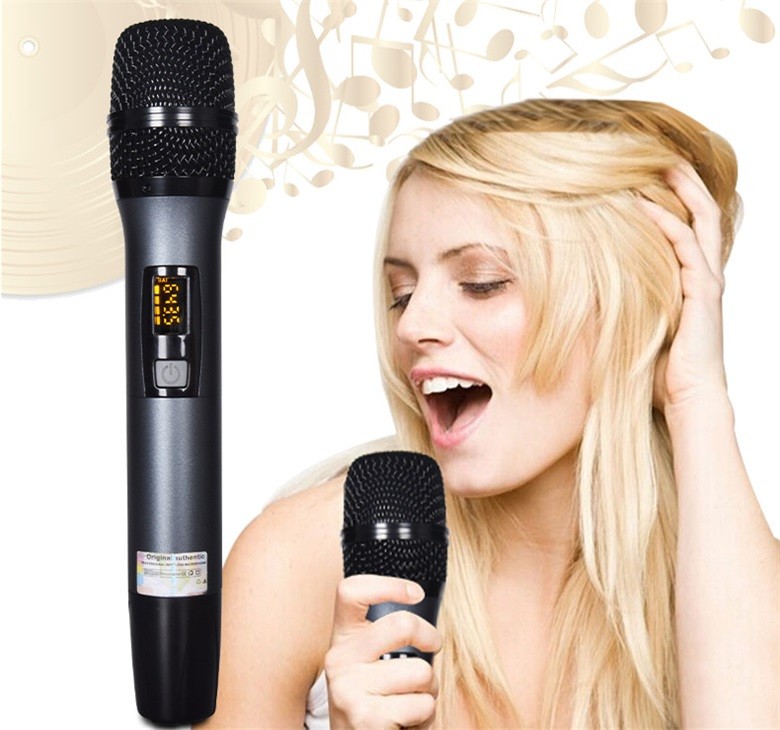 Come with dual UHF wireless microphones
Good sound quality, Easily singing
Anti-howling,
Anti-frequency cut,
Anti-noise,
Long distance.
Immerse yourself in the world of music at any time!






Multi-function infrared remote control
Equipped with a multi-function infrared remote control, complete functions and comfortable buttons. Free control at any time.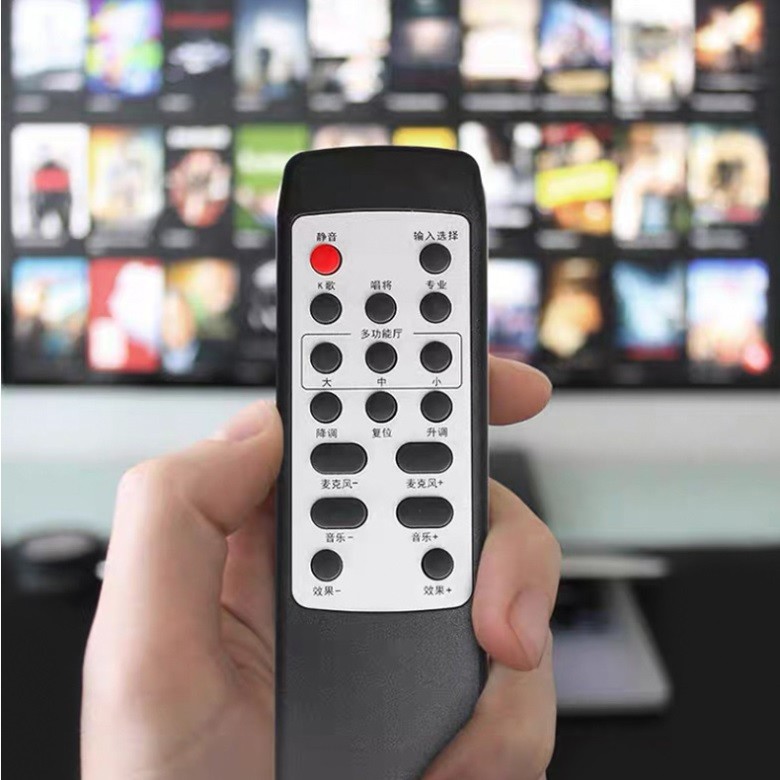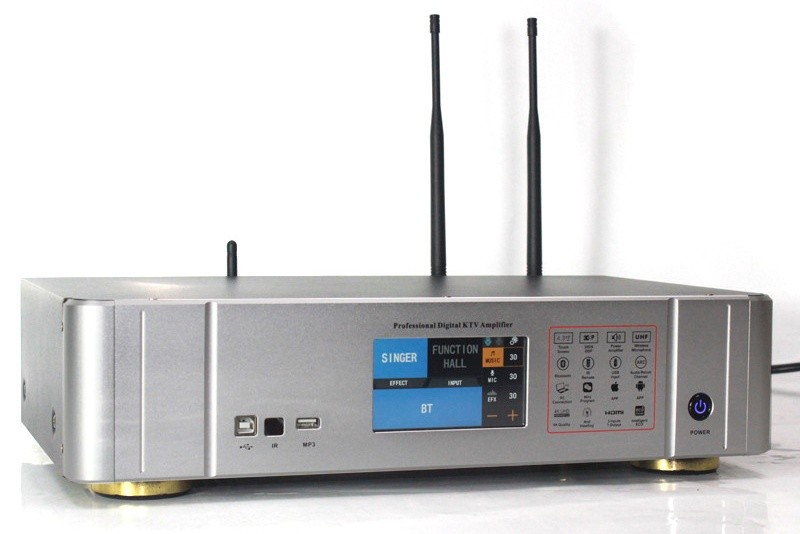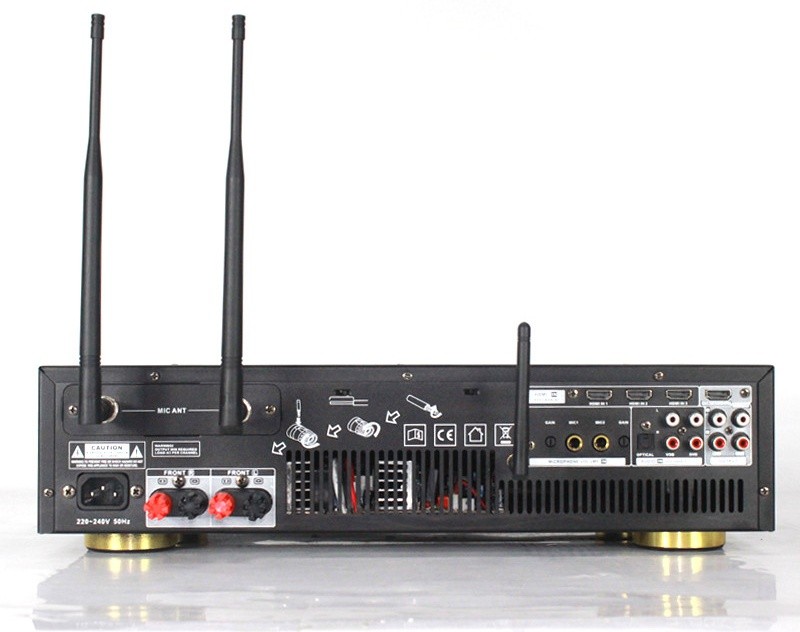 Easily connect various audio and video equipment.
Sinbosen S450 Amplifier can connect various audio and video types input/output. Convenient operation. Meet your needs for playback equipment!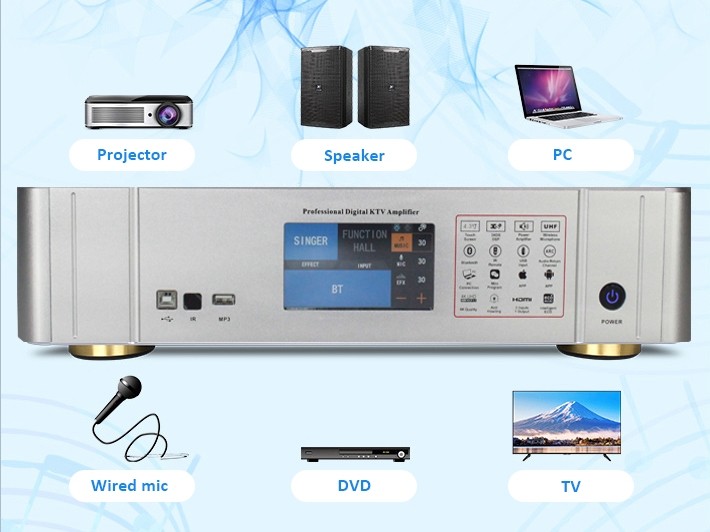 Easily create a theater atmosphere and professional-grade karaoke effects. K song anytime! Do you like it?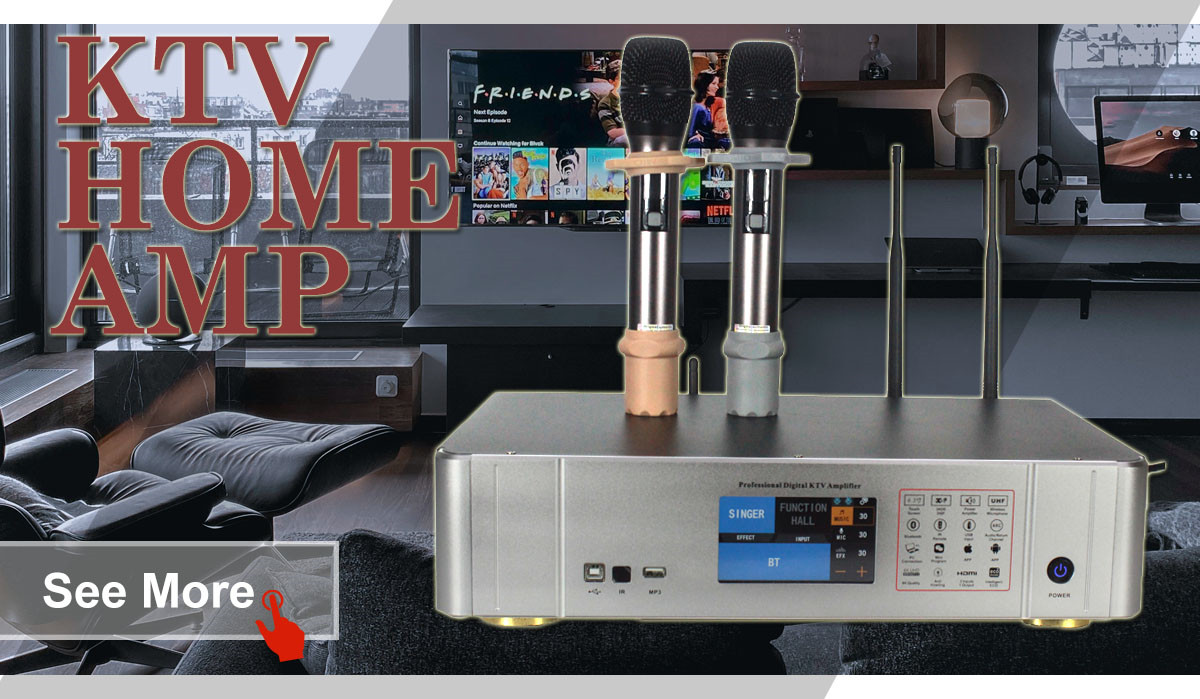 If you are interested in Sinbosen S450 Amplifier, feel free to contact us!