Sinbosen Mid-Autumn Festival Holiday Notice: September 19th-21st, 2021
Share
Issue Time

2021-09-13
Summary
About Sinbosen 2021 Mid-Autumn Festival holiday notice
Mid-Autumn Festival Holiday Notice: September 19th-21st, 2021
The Mid-Autumn Festival originated in ancient times and was popular in the Han Dynasty. It was finalized in the early years of the Tang Dynasty and prevailed after the Song Dynasty. The Mid-Autumn Festival is a synthesis of autumn seasonal customs, and most of the festival factors it contains have ancient origins. The Mid-Autumn Festival uses the full moon to signify the reunion of people. It is to miss the hometown, the love of relatives, and pray for a good harvest and happiness.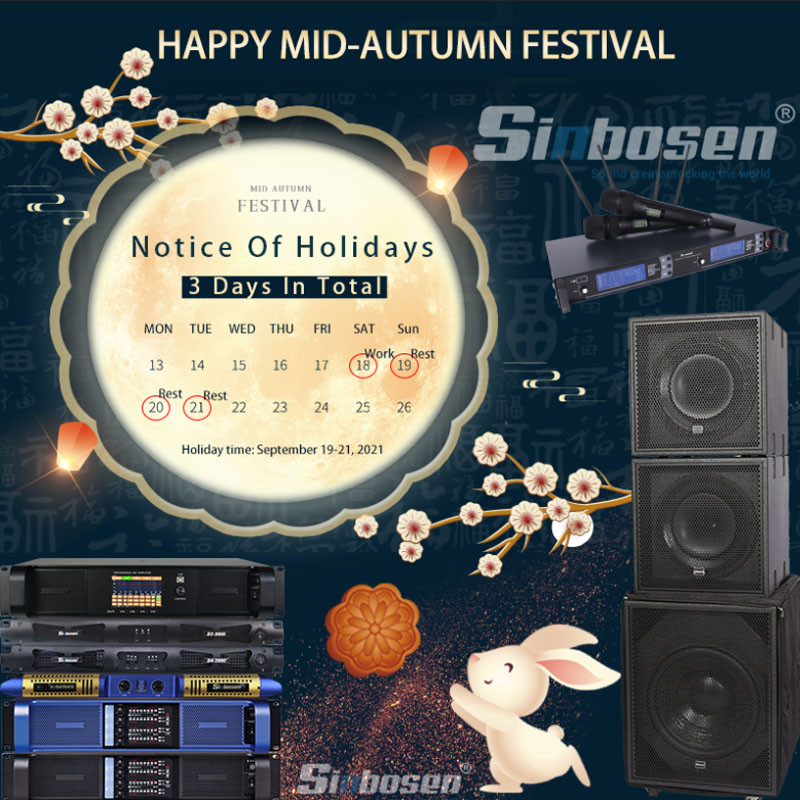 Dear client,
Due to the importance of festivals, Our company will have a holiday from September 19th to 21st, 2021.During the holiday,we also will reply your email and inquiry, but may not as fast as usual.
lf you have something urgent,please call us.We do apologize for the inconvenience.
Thank you for your attention. Wish you all the best.
Contact Via