Sinbosen National Day Holiday Notice: October 1st-October 4th, 2021
Share
Issue Time

2021-09-22
Summary
Sinbosen National Day Holiday Notice: October 1st-October 4th, 2021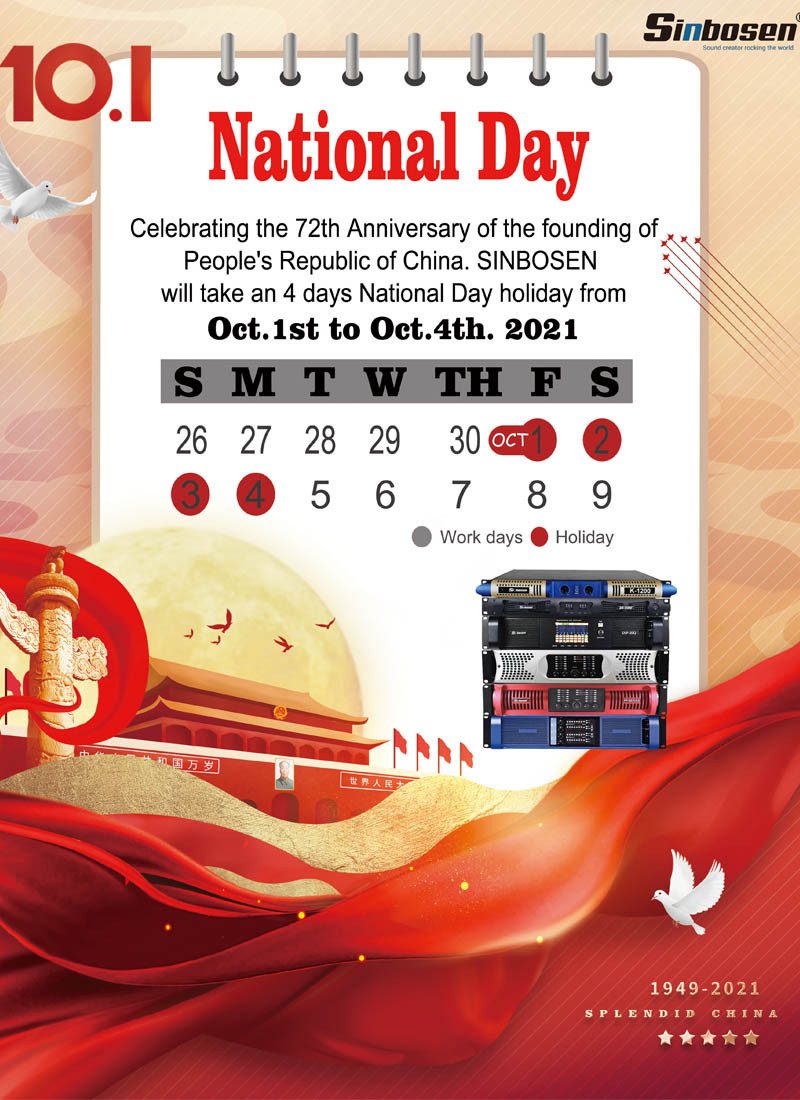 National Day of the People's Republic of China
The National Day of the People's Republic of China is also known as "Eleventh", "National Day", "National Day", "Chinese National Day", "National Day Golden Week". The Central People's Government announced that since 1950, October 1 of each year, which is the day when the People's Republic of China was established, is the National Day.
The National Day of the People's Republic of China is a symbol of the country. It appeared with the founding of New China and became particularly important. It has become a symbol of an independent country, reflecting our country's state system and government system. National Day is a new, universal holiday form, which carries the function of reflecting the cohesion of our country and nation. At the same time, the large-scale celebrations on National Day are also a concrete manifestation of the government's mobilization and appeal. It has the four basic characteristics of National Day celebrations to show national strength, enhance national confidence, reflect cohesion, and exert appeal.
Dear client,
Due to the importance of festivals, Our company will have a holiday from the afternoon of September 30th to October 4th,2021,a total of four and a half days of holiday.During the holiday,we also will reply your email and inquiry, but may not as fast as usual.
lf you have something urgent,please call us.We do apologize for the inconvenience.
Thank you for your attention. Wish you all the best!