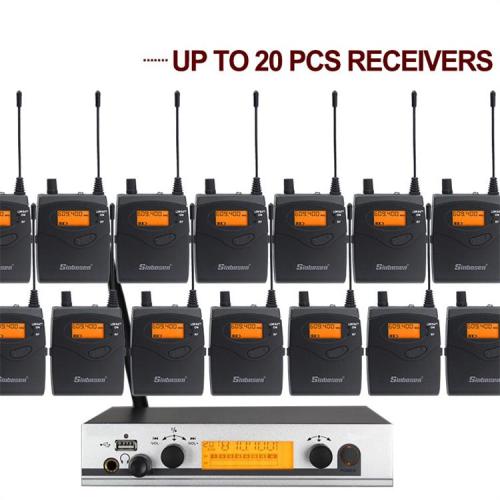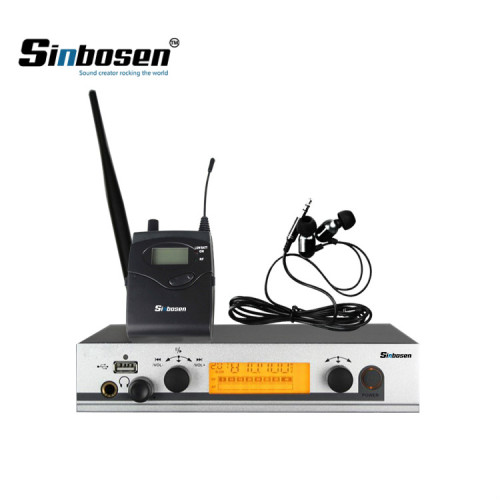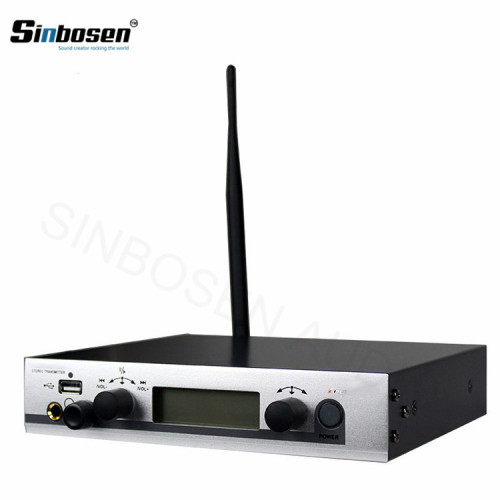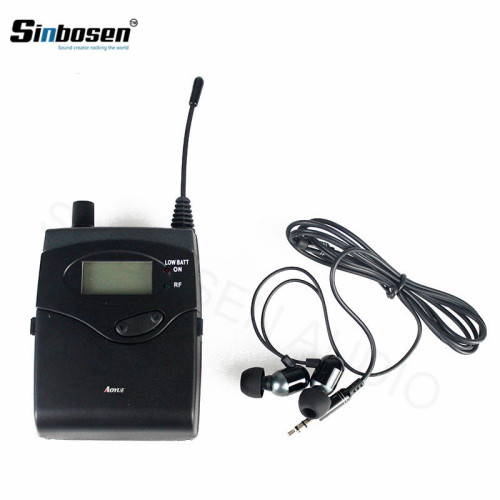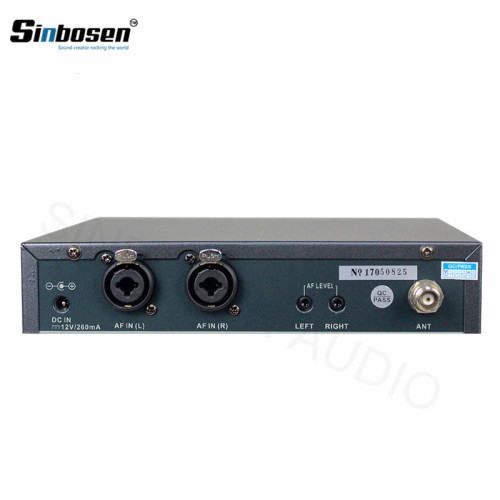 Professional EW300 G3 IEM Wireless Audio Monitoring In Ear monitor System
Item specifics
Type

Wireless In Ear Monitor
Number of Channels

1680
Frequency Range

572-603.5MHz, 606-613MHz, 740-776MHz, 798-830MHz
Dynamic Range

95dB
Signal to noise ratio

>102dB
T.H.D

≤ 0.8%
Modulation Mode

FM(PLL)
Service

Logo Customization/OEM
Warranty

2 Years
Description
1. This wireless Ear-monitor System is used in stage performance and sound broadcast which can replace traditional complex sound monitoring equipment,achieve admirable listening effect.
2. With using the latest high frequency transmission and audio signal dynamic processing technology,also improve the signal to-noise ratio of the dynamic range so that the system has the best anti-interference to show the perfect original sound again.
UHF band Phase lock PLL
Among the band of 32MHz, the preset 40 frequencies can be arbitrary switching
Dynamic expansion circuit,greatly improve signal-to-noise ratio
Elegant liquid crystal display panel
With power and RF receiving indicator lamp
With using two No.5 batteries and efficient power circuit, long service time
Metal housing,sturdy and durable
The transmitter adopts balanced and unbalanced sharing socket
The transmitter is with output monitoring phone jack
The system consists of a mini receiver and transmitter combination, and its main function and characteristics are described below:
1. Among the band of 32MHz, you can preset 40 frequencies which can be arbitrary switching.
2. With using advanced circuit design,clear the receiving blind angle to make the system's receiving signal steady.The system is strong resistance to fall because of the housing is made by tough metal material.It is the best choice of stage performance monitor product.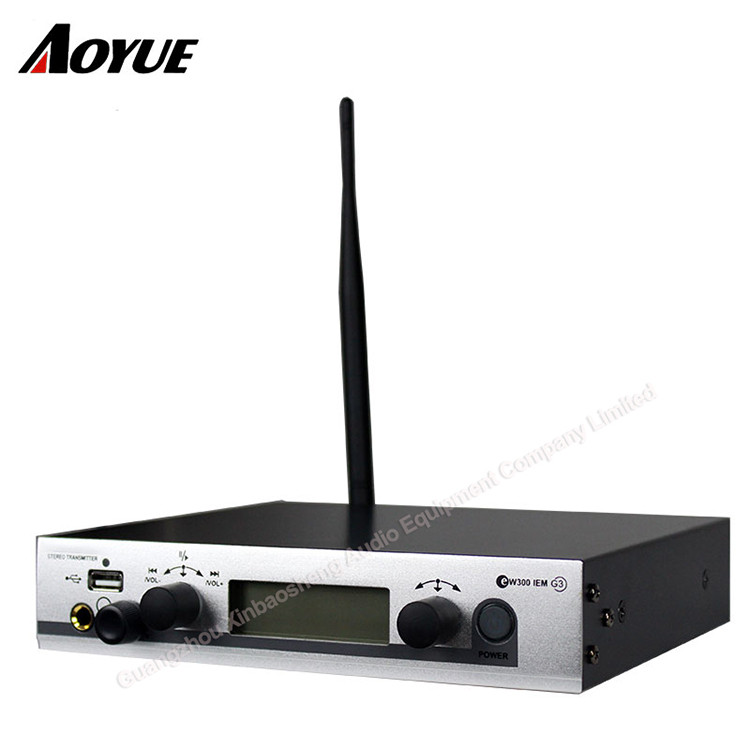 Receiver Specifications
Frequency Range:572-603.5mhz,615-655mhz, 740-780mhz
Modulation Mode:FM(PLL)
Number of channels:1680
Bandwidth:25MHz
Channel spacing:250KHz
Frequency stability:± 0.005%
Dynamic range:95dB
Maximum offset:± 55KHz
Frequency response:60HZ-18KHz (±3dB)
Signal to noise ratio:> 102dB
T.H.D:≤ 0.8%
Output Socket:Balanced XLR and MIC Output
Output Level:0~300mV (ADJ)
Power Supply:12-18V DC/1A
Dimension(mm):210(L)x 220(W)x 44(H)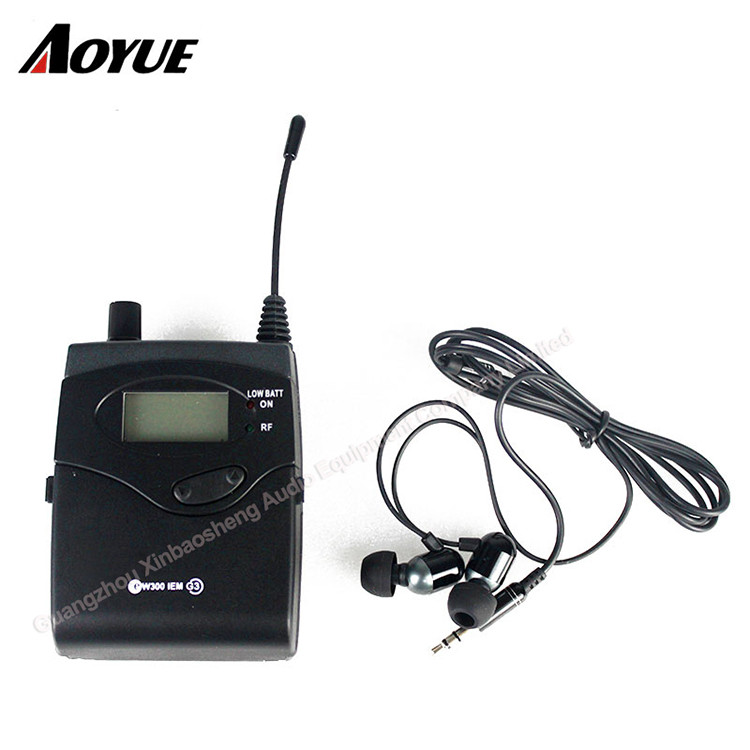 Transmitter Specifications
Can use 20 bodypack+ headset in the same time
Frequency Range: 572-603.5mhz,615-655mhz, 740-780mhz
Number of channels:1680个
Channel spacing:250 KHzRFoutput: 10mw
Spurious Rejection: >55dBc
Bandwidth: 25MHz
Maximum modulation depth:±55KHz
Frequency response: 60HZ-18KHz(±3dB)
S/N ratio:>102dB
T.H.D:<1%
Input voltage:mic 1V max
Power: 2x1.5V (AA)
Battery use of time:>8h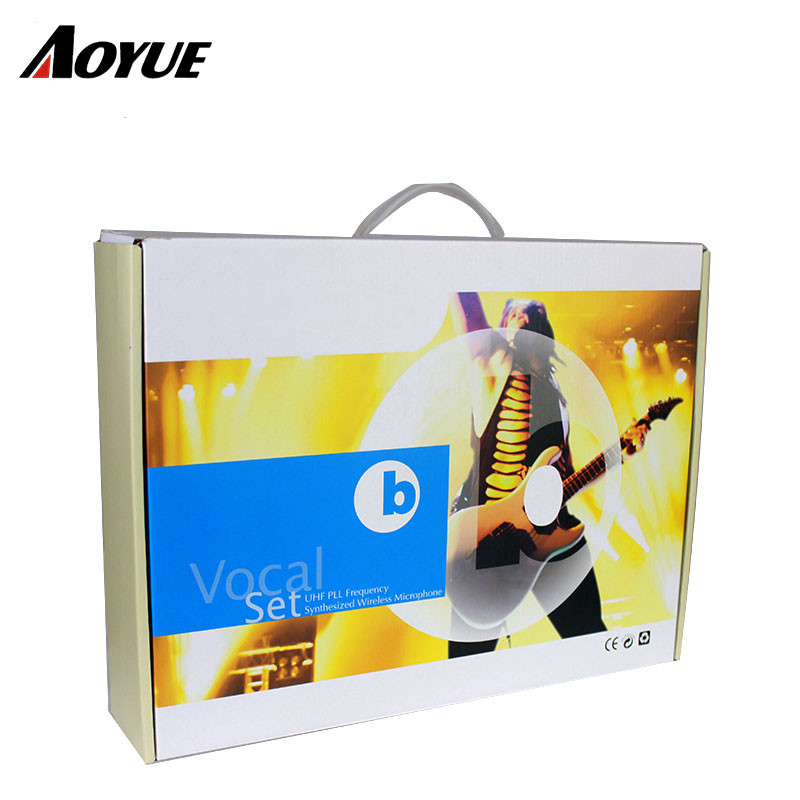 What's in the packing?
1 EW 300 G3 mono transmitter
1 EW 300 G3 mono diversity receiver
1 earphones
1 set rack mount
1 antenna
1 Operating instructions

In Ear monitor System
EW300 G3 IEM
Wireless Audio Monitoring
Wireless In Ear Monitoring
Professional In Ear monitor