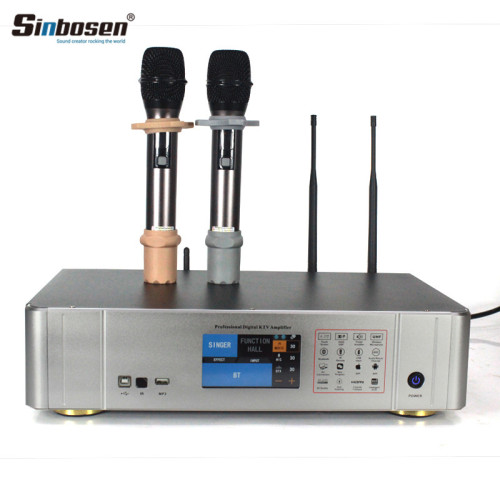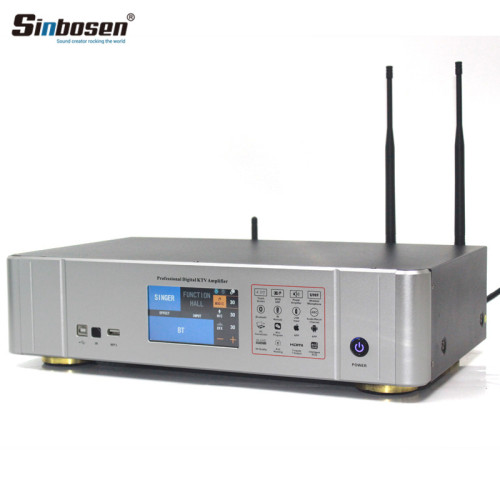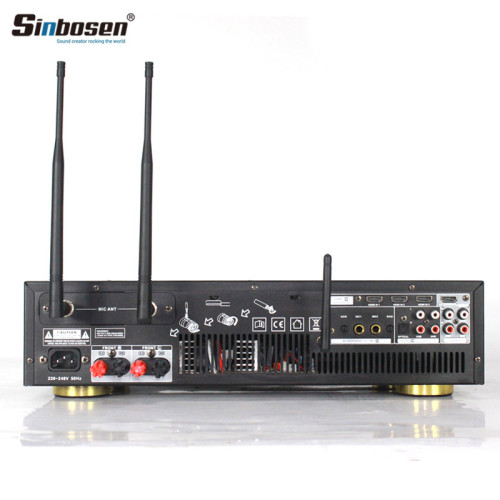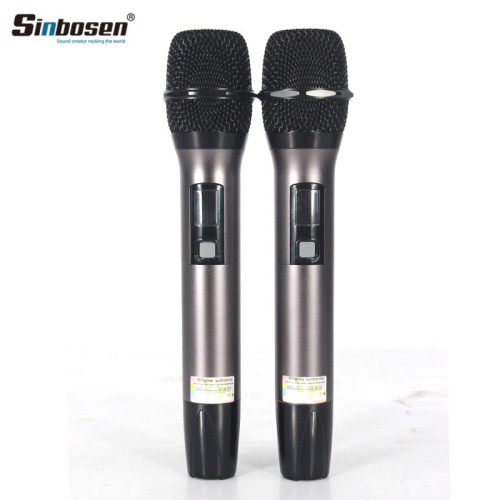 Sinbosen S450 KTV audio 450w 2ch power amplifier UHF Microphone HDMI 2.0 USB MP3 Bluetooth
Item specifics
Amplifier Type

Karaoke KTV Home amplifier
Stereo/output power 8Ω/1KHz

450Wx2CH
Channels

2 channels power amplifier
Feature

Amplifier+wireless microphone+audio effect
For

Home/karaoke/stage/ktv/home theater
Warranty

3 Years
Net weight

5Kg
Description


Function description:
● Touch screen display, easy to use, interface menu selection, simple and clear.
● Intelligent product with built-in wireless microphone and power amplifier; with professional karaoke effect.
● The dual karaoke chip makes the audio staggered and out of sync, effectively preventing howling noise and other problems, making the sound effect deep and full, close to natural human voice.
● Music, microphone, effect power-on volume setting and maximum volume lock function.
● One-key restore factory settings function, not afraid of setting errors.
● High-quality circuit boards use micro-control technology and have a longer life than ordinary substrates.
● The power amplifier supports MP3 playback. You can download your favorite songs in advance and you can listen to them at any time.
● Eight built-in fields are optional.
● ARC audio signal return function.
●Support USB tuning software control interface.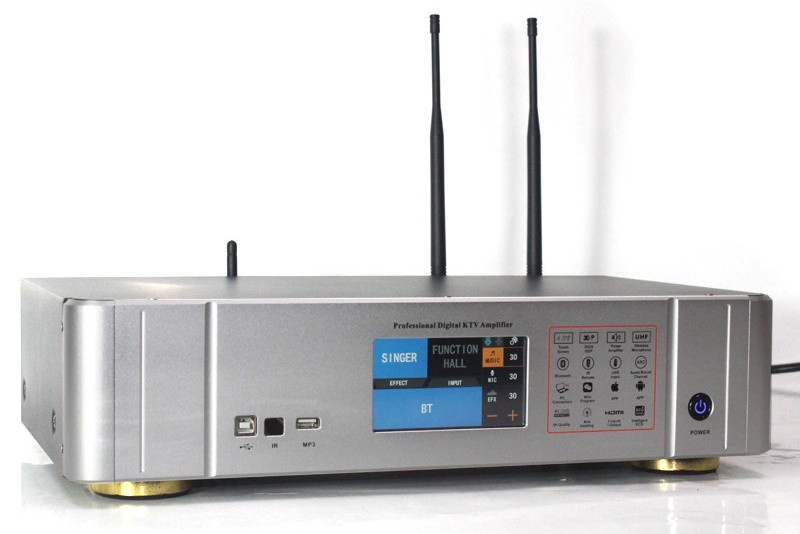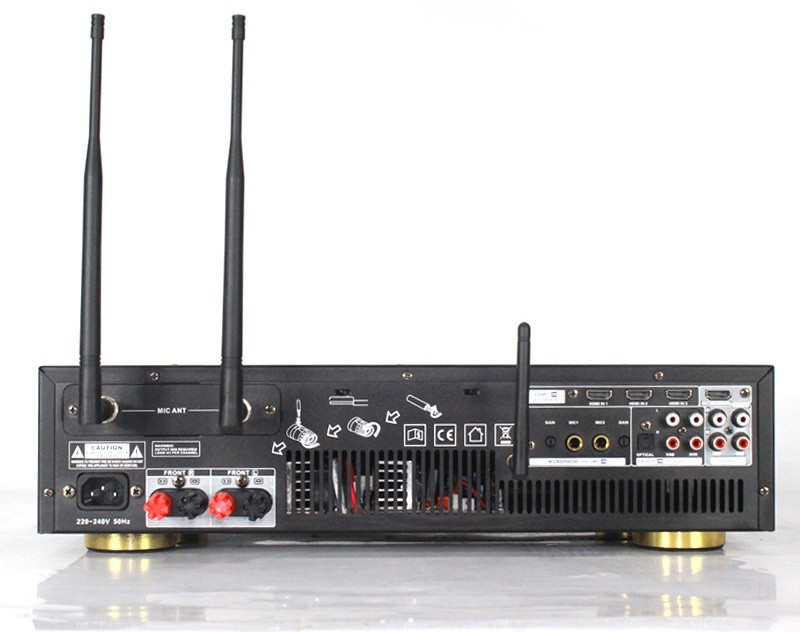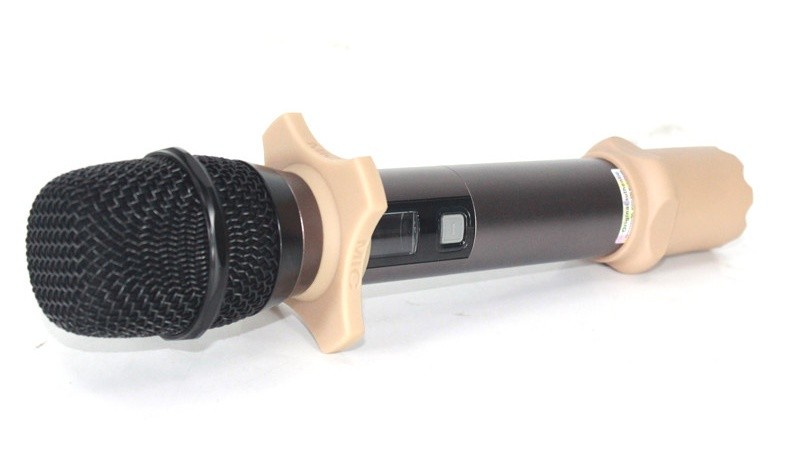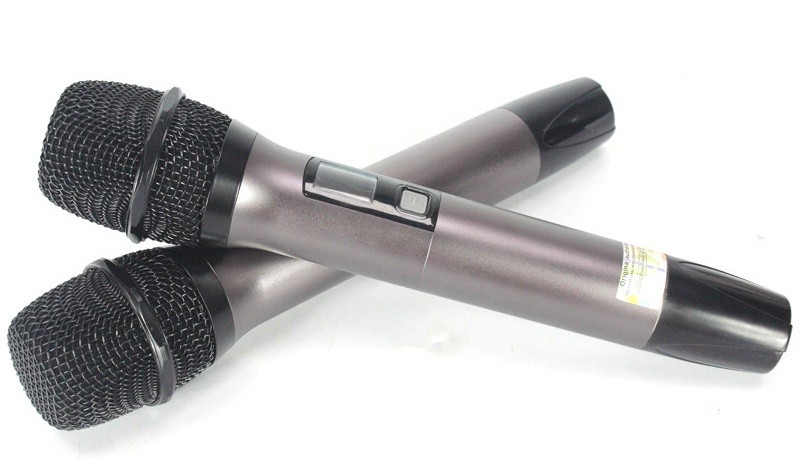 ◆ Interface configuration:
HDMI 2.0, 4 HDMI inputs and 1 HDMI output
built-in two high-end wireless microphones
1 digital optical input interface,
2 analog stereo input interfaces (VOD, DVD)
2 external connections Microphone input interface
built-in 5.0 Bluetooth lossless player and MP3 playback interface
USB tuning software control interface, two-channel speaker output interface.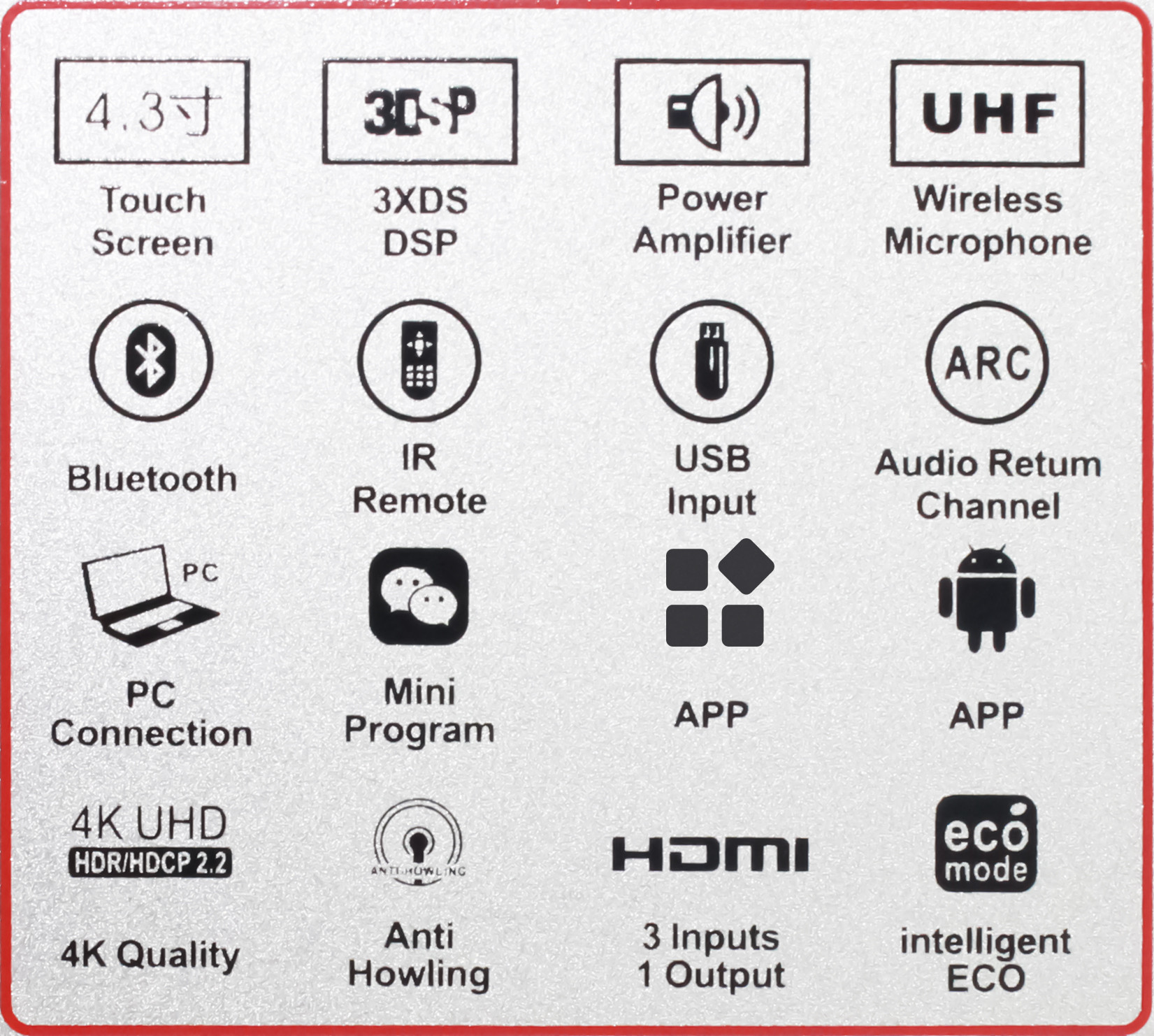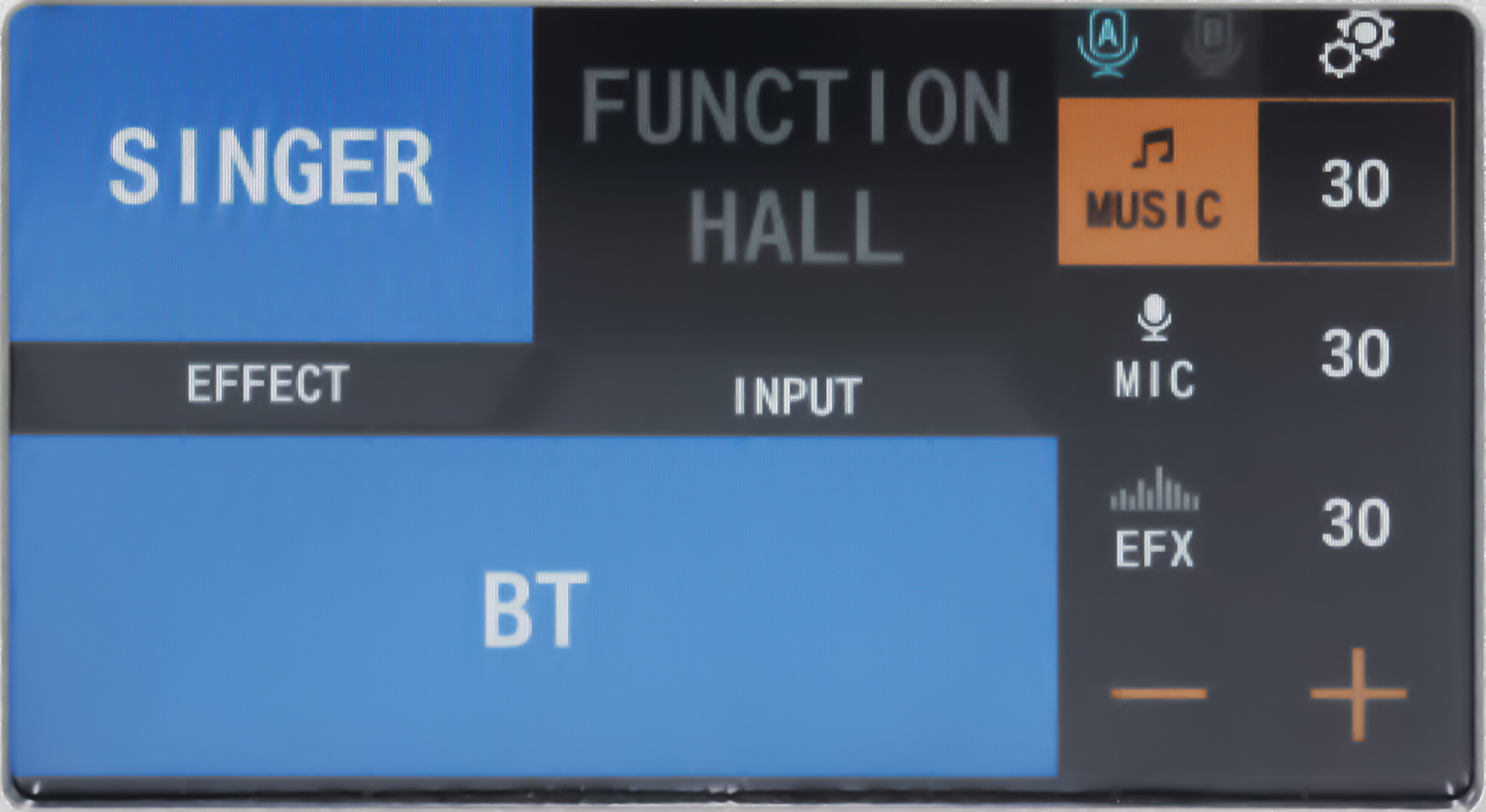 Easily connect various audio and video equipment.
Sinbosen S450 Amplifier can connect various audio and video types input/output. Convenient operation. Meet your needs for playback equipment!
stereo digital karaoke amplfierdigital amplifer 1udigital amplifier karaoke