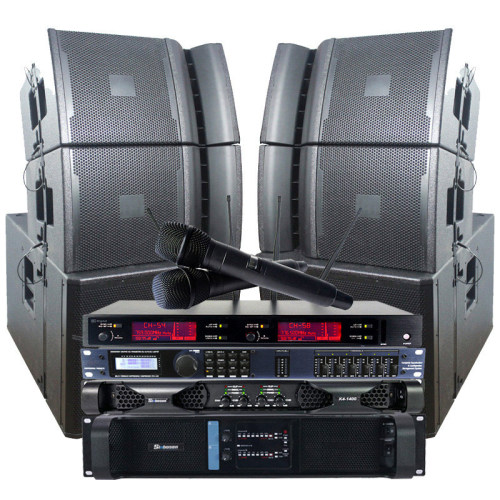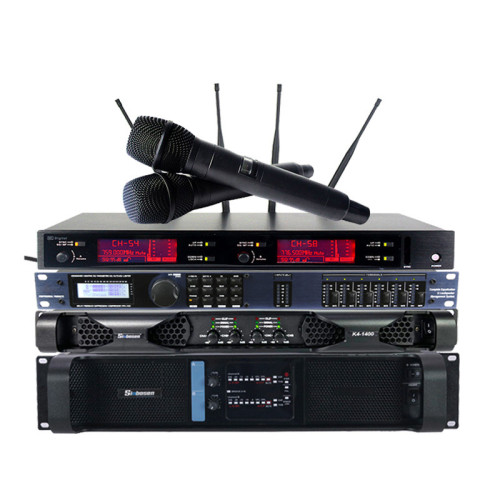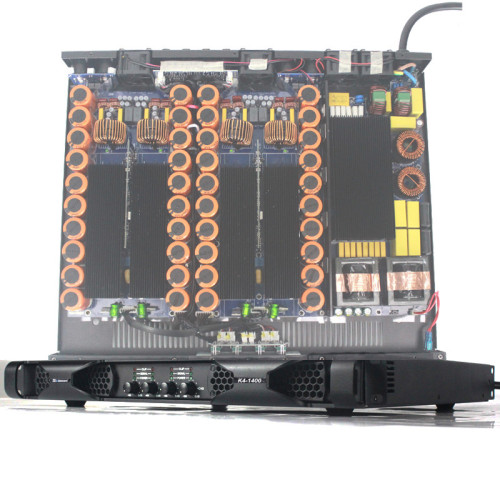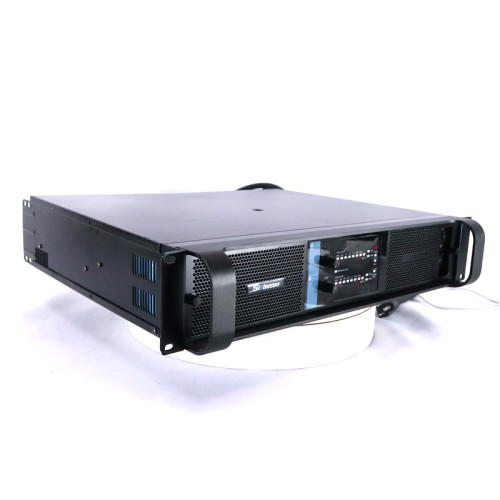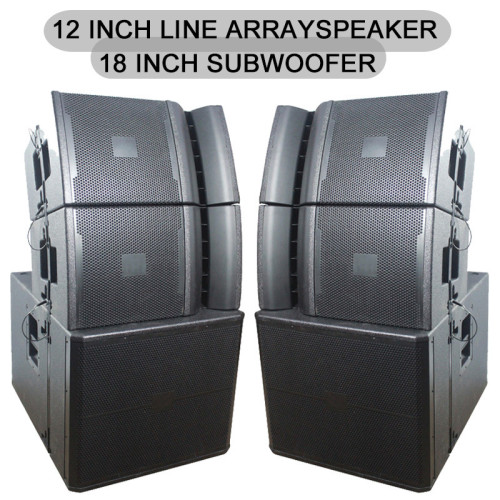 Sinbosen professional audio equipment dj audio system amp mic processor speakers
Model

FP14000 K4-1400 D260 AXT220D V932
Item specifics
Amplifier Class

Class TD/D Power Amplifier
Capacitors

3300uf /200V
Special service

Free logo Printed
Warranty

3 Years
Channels

4 channels and 2 channels
K4-1400 output power

2200wx4ch,4ohms/1400wx4ch,80hms
FP14000 output power

4400wx2ch,4ohms/240wx2ch,80hms
Microphone

AXT220D uhf wireless microphone
Audio Processor

2 IN 6 OUT Porcessor
Line Array Speaker

12 inch line array speaker
Subwoofer

18 inch subwoofer
Description
Professional Audio Sound System
Amplifier for line array speaker 12 inch
K4-1400 power amplifier
8Ω Output Power:1400W x 4CH
4Ω Output Power:2200W X 4CH
Amplifier for line array subwoofer 18 inch
FP14000 power amplifier
4 ohm Stereo Power(RMS):4400X2CH
8 ohm Stereo Power(RMS):2400X2CH
Line array speaker 12 inch
VRX932 12 inch line array speaker
Subwoofer 18 inch
VRX918 18 inch subwoofer
Audio Processor
DBX260 audio processor
2 input 6 output
Digital Wireless Microphone Sysyem
AXT220D 2 channels wireless microphone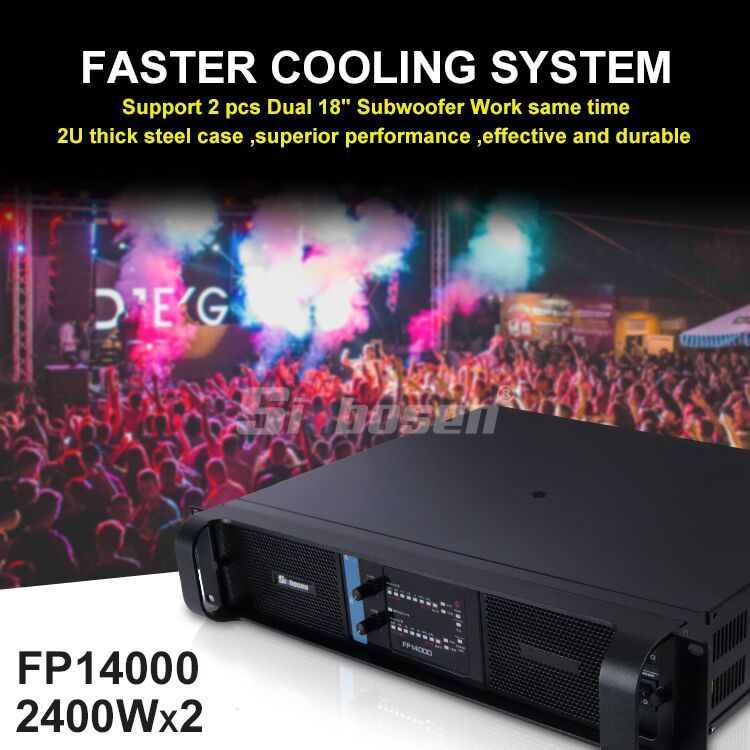 FP14000 AMPLIFIER FOR 18 INCH SUBWOOFER
8 ohms Stereo Power: 4x2400W
4 ohms Stereo Power: 4x4400W
8 ohms Bridged Power: 8800W
4 ohms Bridged Power: 14000W
1. Longer heatsink +30mm, so now 94mm!
2. Use original "Siemens" capacitors.
- 12pcs 3300uf/200V (+2 pcs more than the old version)
3. High-quality Blue amplifier board.
4. Use original "Sanken" and "Fairchild" transistor.
5. Use high-quality fans from Taiwan.
6. Use Switzerland XLR Brand -- Neutrik.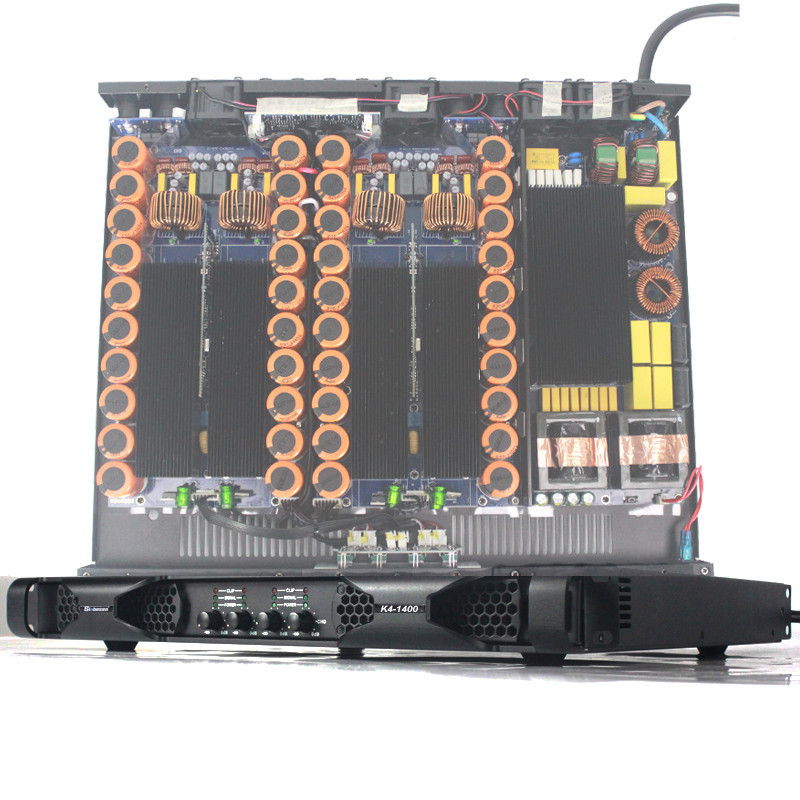 K4-1400 DIGITAL 1U WIRELESS MICROPHONE
Output Power 1 KHz, <0.05%THD
8Ω/Stereo 4CHX1400W
4Ω/Stereo 4CHX2200W
8Ω/Bridge 2CHX4500W
1. Use ClassD power amplifier module. Unique peak clipping limiter and ripple reduction.
2. The perfect protection system effectively reduces the losses caused by improper use.
3. The perfect circuit design makes the bass strong and powerful, and the mid and high frequencies are transparent and clear.
4. 1U design, its light weight and very small space occupation rate.
5. It is widely used in large and medium-sized bars, banquet halls, and outdoor performances.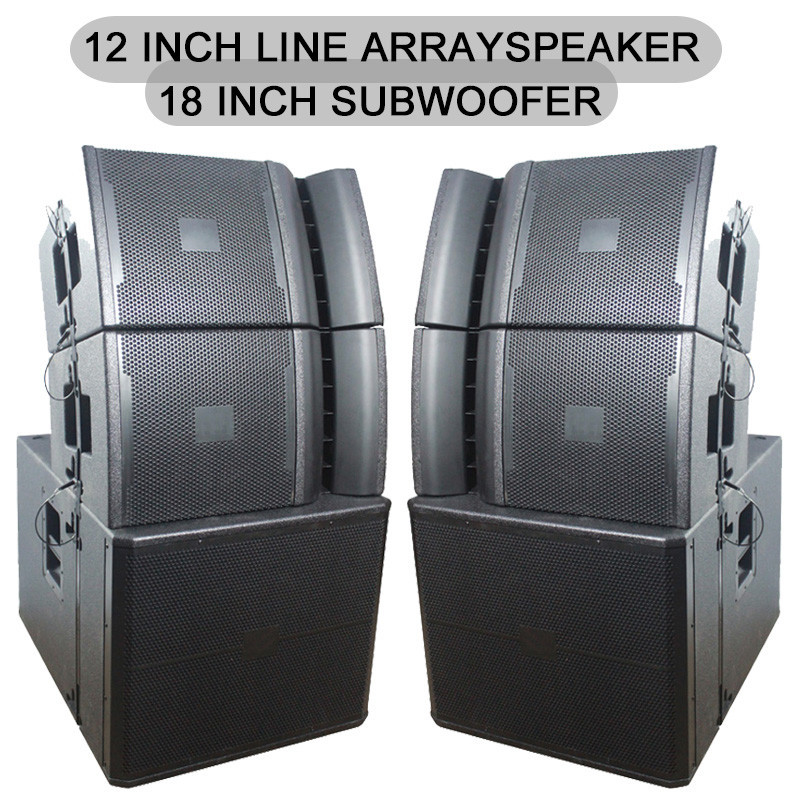 VRX932 12 INCH LINE ARRAY SPEAKER
VRX918 18 INCH SUBWOOFER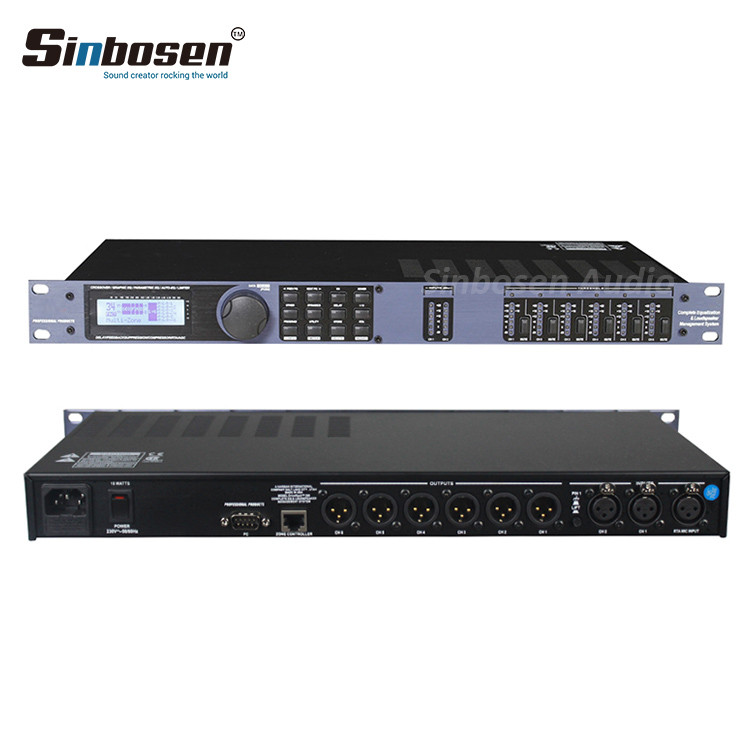 DBX260 AUDIO PROCESSOR
2 input 6 output audio processor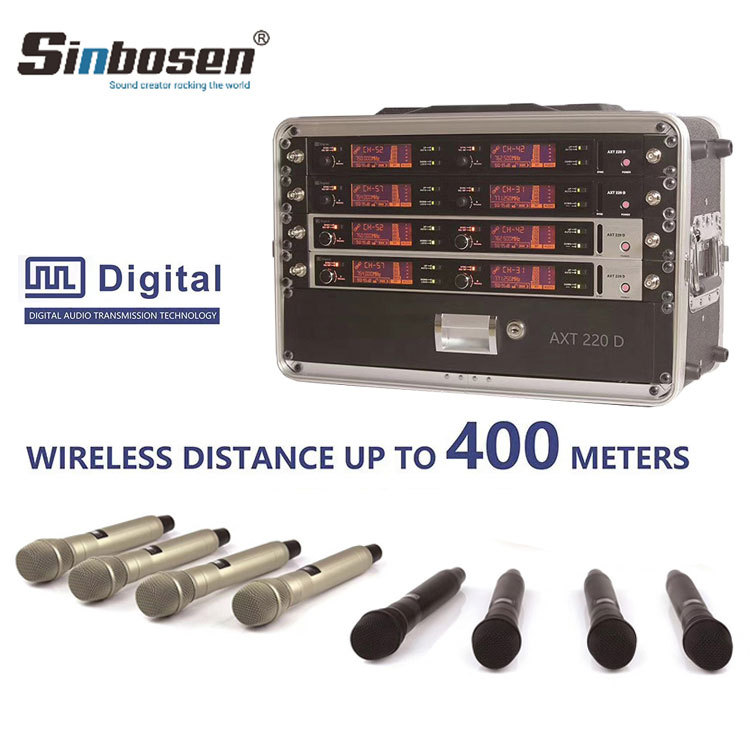 AD4D UHF WIRELESS MICROPHONE
2 handheld microphone
780-820mhz