What problems should be paid attention to when connecting audio system equipment
Share
Issue Time

08-12-2021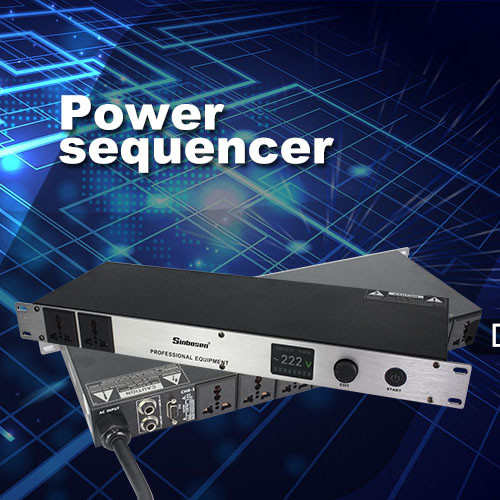 What problems should be paid attention to when connecting audio system equipment

1. Pay attention to the power supply: It is very important to connect the power supply of all audio equipment correctly and securely.

The audio equipment should have a dedicated power supply, which should be separated from the light power supply. Lighting likes a lower voltage, but audio needs a standard voltage. With a dedicated power supply, there must be a stable and reliable power socket.
You can use the "power sequencer" as much as possible. Although the cost increases, the stability and ease of use are improved.
One more thing to note: some equipment power supplies have 110V and 220V selector switches, you must confirm that you select the voltage in your country before you can connect to power.

2. Pay attention to the ground wire of the equipment:
A good ground connection can reduce the interference of equipment signal transmission and improve the stability of the equipment. It should be noted that the grounding wire should be made in accordance with the grounding standard of the lightning protection wire: The conductors buried in the ground should be rust-proof, have good contact, and be buried deep. Do not share it with the grounding wire configured with the three-phase power cord, which will not only reduce the noise in the audio system, but also easily damage the equipment.
3. Pay attention to choosing the appropriate connection signal line:

Signal cable type selection: For an audio device, if we can use XLR balanced cable to connect, don't use TRS balanced cable to connect. XLR XLR balanced cable>TRS balanced cable>TS mono unbalanced cable.
Signal line length selection: When connecting equipment, try to use shorter signal lines, first to save costs, and second to reduce line resistance and interference. Under normal circumstances, the signal line using balanced transmission can be up to about 300 meters long, while the unbalanced line cannot be used for long-distance transmission.
Signal inversion and short circuit: The signal wire short circuit often causes silent faults, but it is very troublesome to check. Unless one signal line is removed and tested with a multimeter. So be especially careful when soldering wires.
Because there are many devices and buttons, misoperations are often prone to occur. So you need to pay special attention to the functions of some buttons to avoid wrong operations. At the same time, the connection process and the connection must be checked.
Contact us
Email: info@sinbosen.com