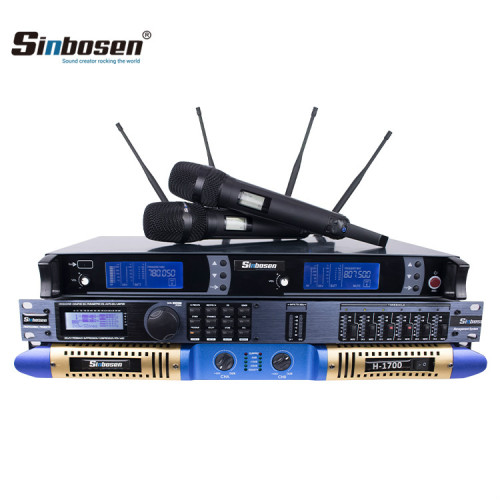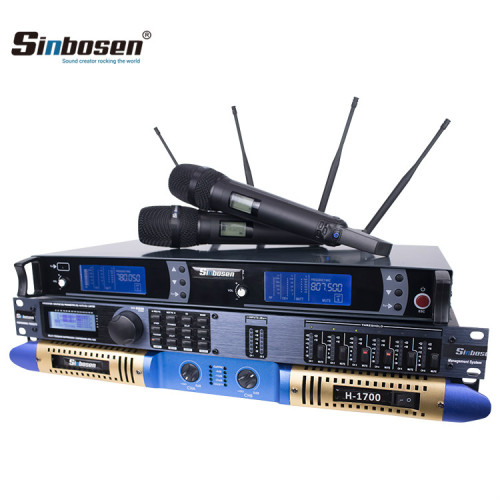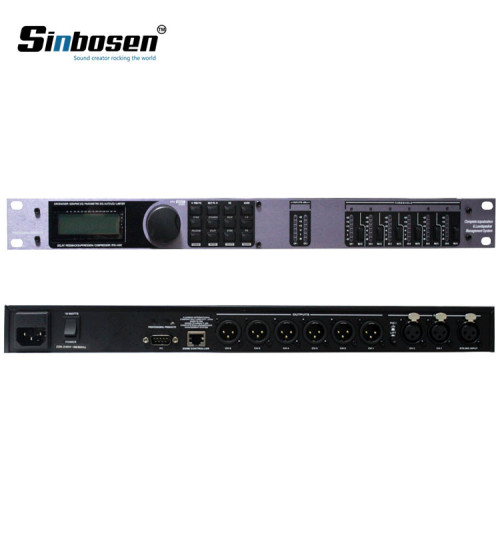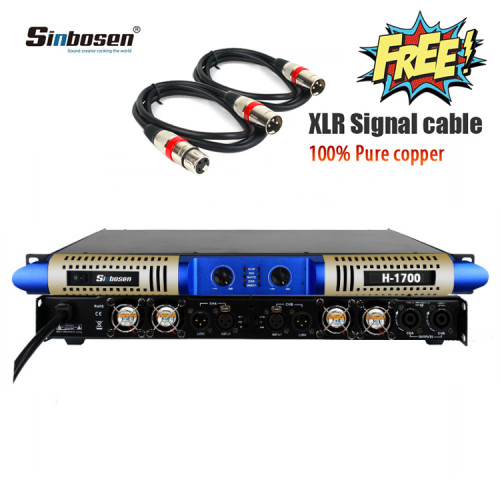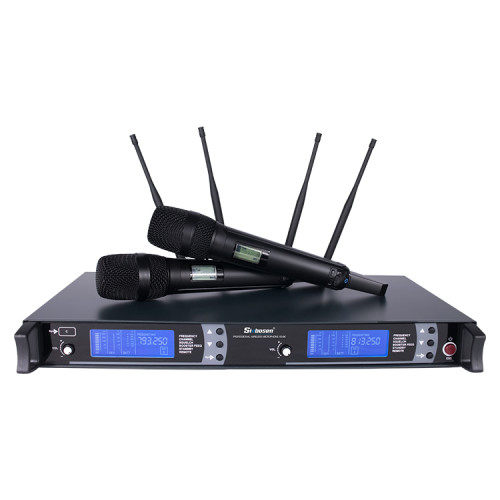 Pre audio set 2 ohm power amlifier speaker processor wireless microphone system
Item specifics
8ohm output power

1350W X4CH + 2400W X 2CH
4ohm output power

2100W X4CH + 4400W X 2CH
Color

Black , blue , silver
Certification

CE ROHS, TUV
Class

Class TD
Capacitors

3300uf /200V
Special service

Free logo Printed
Warranty

3 years
Description
Model

H-1700 2ohm stable

Channel

2 channels

Output power

1700w @ 8ohms ; 2800w @ 4ohms ; 3600w @ 2ohms

Application

10" 12" line array / 15" speaker

✔ Compact construction, only 1U height, 9" depth and lightweight, easy to move and install.

✔ Fixed switch frequency Class-D PCB module.

✔ Soft resonant switching power supply LLC module.

✔ Active power factor correction technique (PFC), can work with high stability under full voltage range 90-264V.

✔ High-efficiency loudspeaker EMF absorption system.

✔ Unique peak clipping limiter and ripple Elimination.

✔ Fully automatic protections against the direct current, overheat, overload, on/off switching, RF and amplitude limit.

✔ XLR balance input and professional SPEAKON output connectors.

✔ Stereo, bridge and mono mode selection pull switch is set on the back panel.

✔ Good choice for applications in the live show, outdoor event, stadium, and flow performance.
Model

AS-9K

Type

UHF wireless microphne ; dynamic , cardioid

Frequency

615-655 Mhz ; 780-820 Mhz

Working Range

100 Meter

Feature

1.phase-locked loop (PLL) frequency synthesizer

2.One for two, 150X2 channel adjustable

3.Infrared frequency, automatic synchronization lock the transmitter frequency

4.Receiver automatically scans and locks the current environment is best to use free channels.



Model

D-260

Channels

2 input 6 output

Type

Digtal audio processing sytem

Feature

The front ends of both inputs include a 28-segment graphic equalizer with a total of 2.7 seconds of digital delay resources. 260 digital audio processor design engineers understand the needs of users, designed a new generation of peripherals. From now on, only one piece of equipment is needed from the mixer to the amplifier, a controller that includes all the basic peripheral functions.

The 260 provides full bandpass and crossover configurations as well as independent output processing and a full time RTA for live sound applications.
Must know before buying:
Full-range speaker [line array speaker, professional speaker]: the power of the power amplifier should be greater than 1.5 times or more;
Subwoofer speaker: The power of the amplifier should be more than 2 times or more, because the current of the low frequency speaker is larger than that of the full frequency speaker!