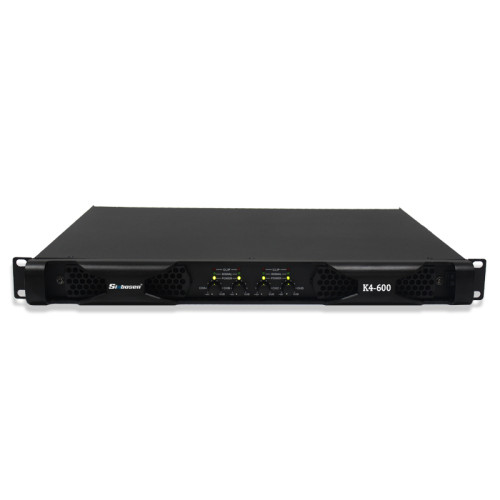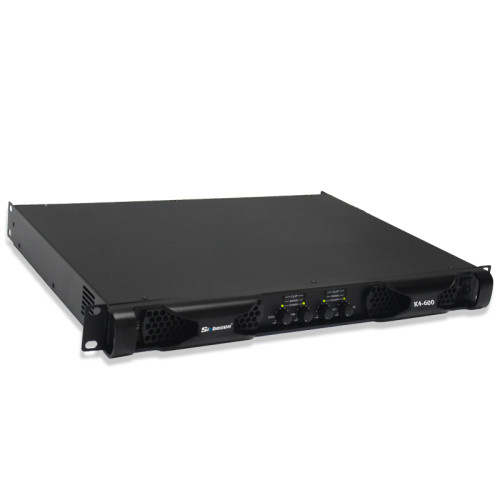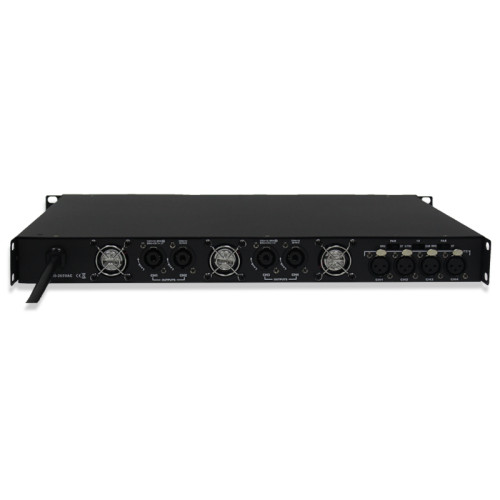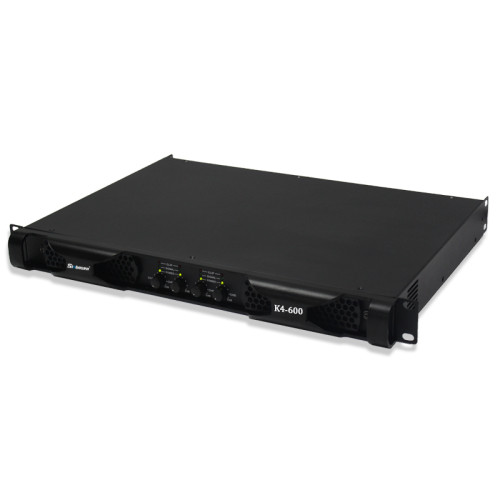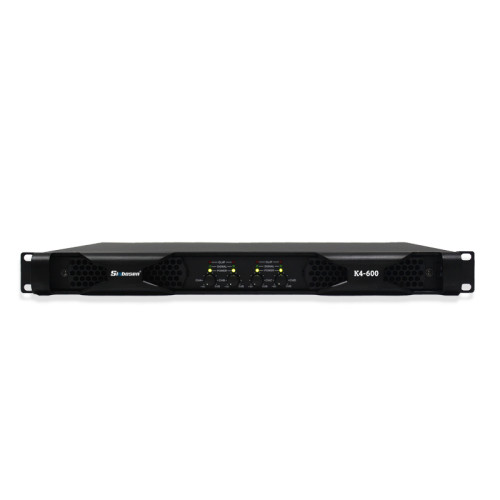 600 watt 4 channel professional 1u digital amplifier
Item specifics
Stereo/output power 8Ω/1KHz

600Wx4CH
Stereo/output power 4Ω/1KHz

900Wx4CH
Bridge/output power 8Ω/1KHz

1800Wx2CH
Bridge/output power 4Ω/1KHz

2200Wx2CH
THD(10% -1KHz)

<0.1%
Signal Noise Ration

>106dB
Damping coefficient

>600
Channels

4 Channels Power Amplifier
Class

Class D Power Amplifier
Feature

1U Power Amplifier
Voltage

90-240V
Application

Home theater/Karaoke/Party/Performance
Description
Class D digital power amplifiers are popular among users at home and abroad because of their environmental protection, energy saving, small size and utilization rate of more than 97%. Products are sold in Europe, America and other countries. You will find the Class D amplifier is cost-effective, stable, and fully protected amplifiers.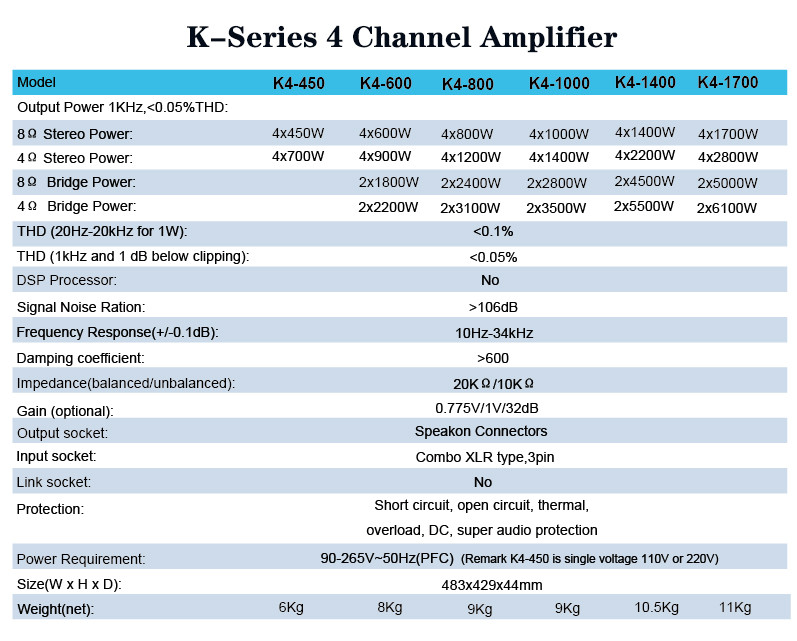 Attention!
Normally rating power should be amp-power x 1,5times comparing power of tops speaker and amp-power x 2times for the subwoofer.
To protect and extend your amplifier's working life, please don't use this amplifier under 2 ohms.
K series amplifier are suit for Middle and High speaker, not good for Subwoofer.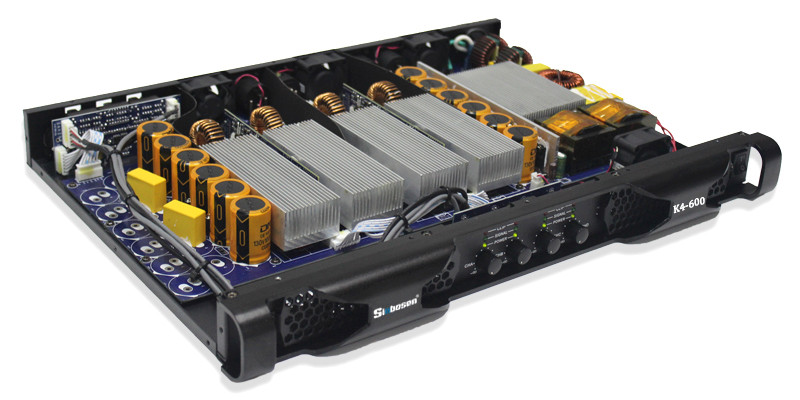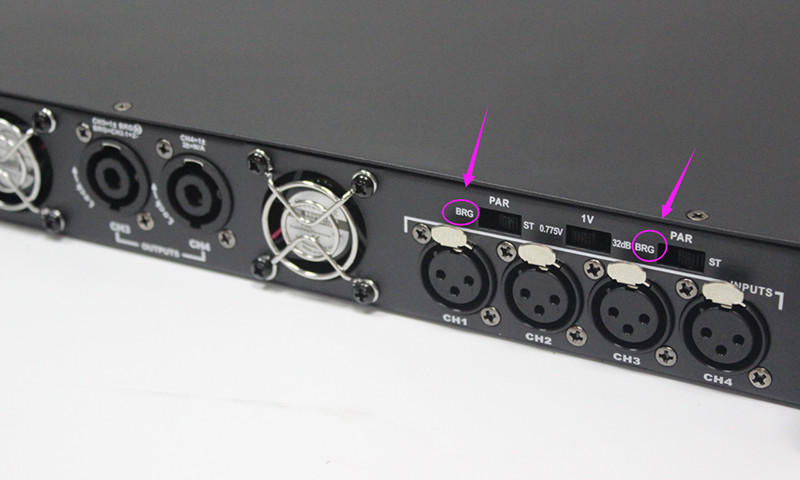 1. Use Class D power amplifier module. Unique peak clipping limiter and ripple reduction.
2. The perfect protection system effectively reduces the losses caused by improper use.
3. The perfect circuit design makes the bass strong and powerful, and the mid and high frequencies are transparent and clear.
4. 1U design, its light weight and very small space occupation rate.
5. It is widely used in large and medium-sized bars, banquet halls, and outdoor performances.