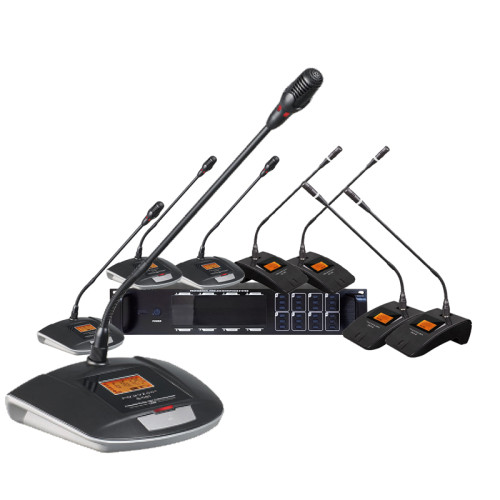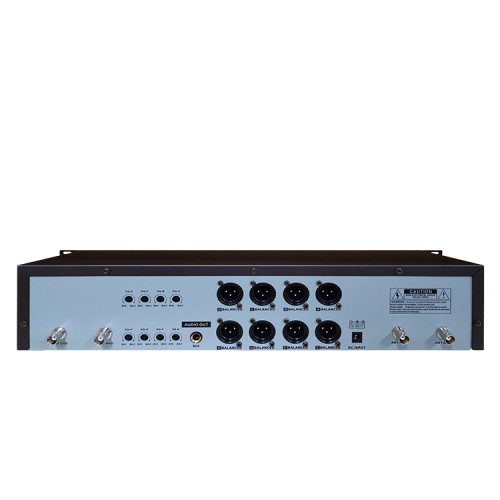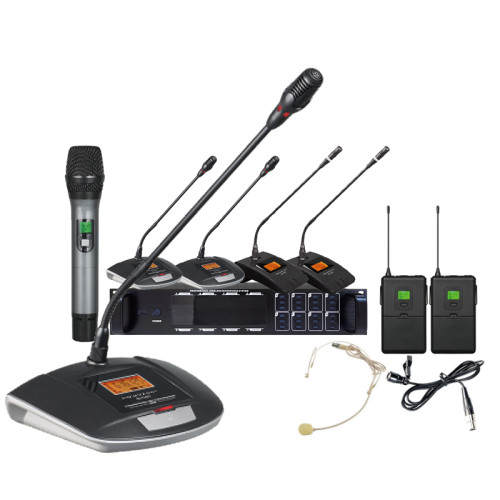 True Diversity Wireless Gooseneck Microphone Conference Microphone system for meeting
Item specifics
Frequency range

590~890MHz
Diversity System

True Diversity
Maximum number of channels

100*8
Application

Conference, Meeting
Microphone

gooseneck wireless microphone
Description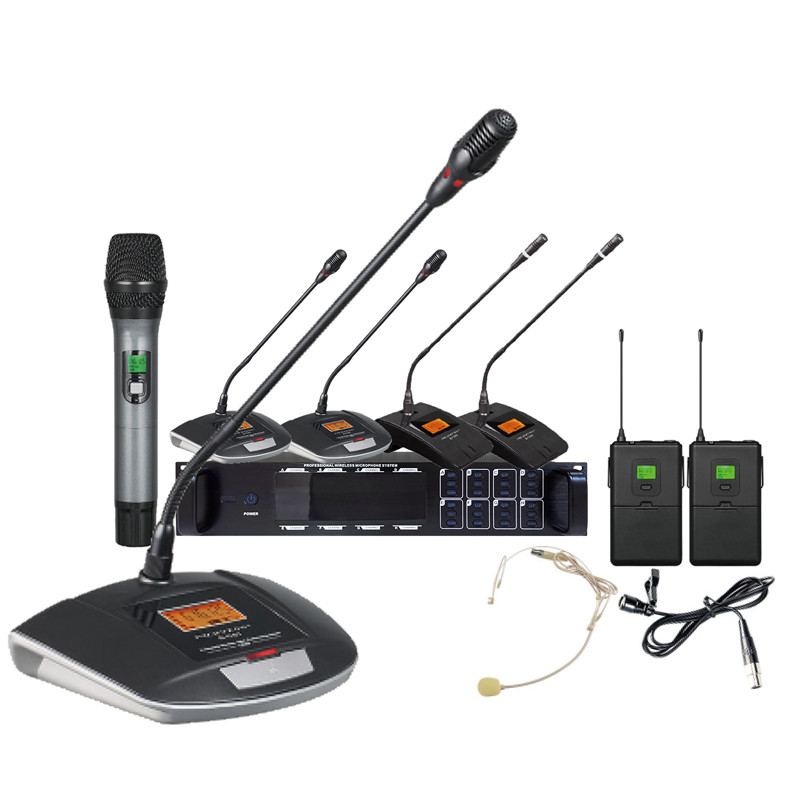 Features
The number of four channel groups: 8 zones, each zone has 100 frequency points, and the frequency points do not interfere with each other, so multiple machines can be used at the same time.
Using the latest type of high-frequency acoustic surface filters to maximize the filtering of out-of-band interference signals.
Using double frequency conversion high frequency circuit design, with extremely high sensitivity.
Voice compression and expansion circuit, greatly improve the signal to noise ratio, unique voice compressor design.
Has a lockable control function button, easy to operate.
Equipped with independent adjustment of electronic volume for each channel.
Transmitter lock mode to prevent incorrect shutdown.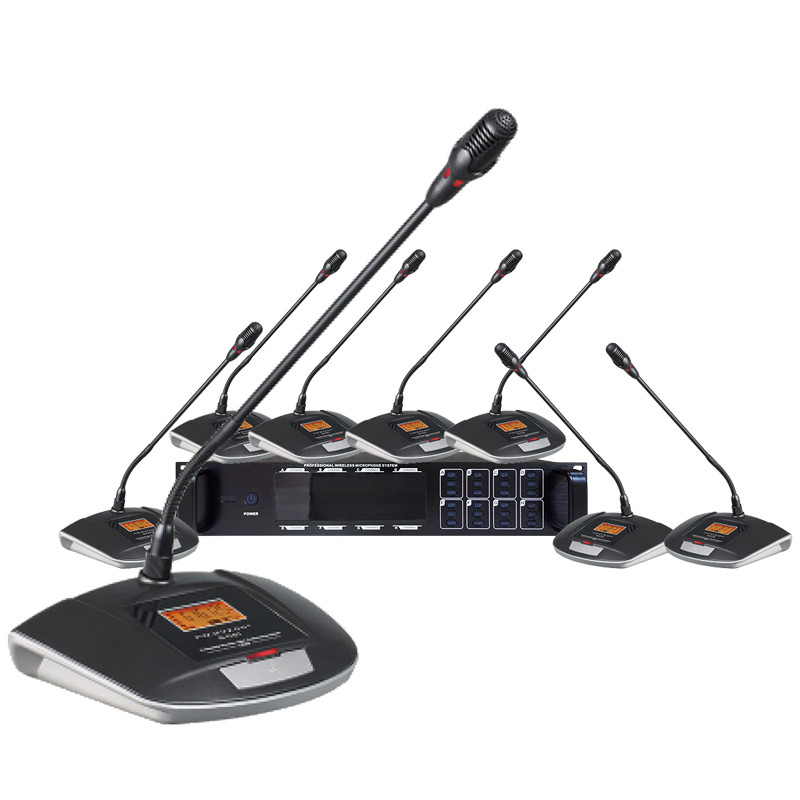 Frequency range: 590~890 MHz
Diversity System: True Diversity
Maximum number of channels: 100*8
The maximum number of frequencies: 100*8
Bandwidth: 30MHz*2
Acceptance sensitivity: <-97dBm for 30dB S/N Ratio
Frequency response: 60~15000 Hz
Signal to noise ratio: >150dB(A)
Distortion: <0.5%
Dynamic Range: >100dB
Audio Jack: XLR+jack
Antenna socket: 2 BNC, 50Ω
Audio output level: XLR: +8dBu max
Power supply: 12~18 V DC / 1000mA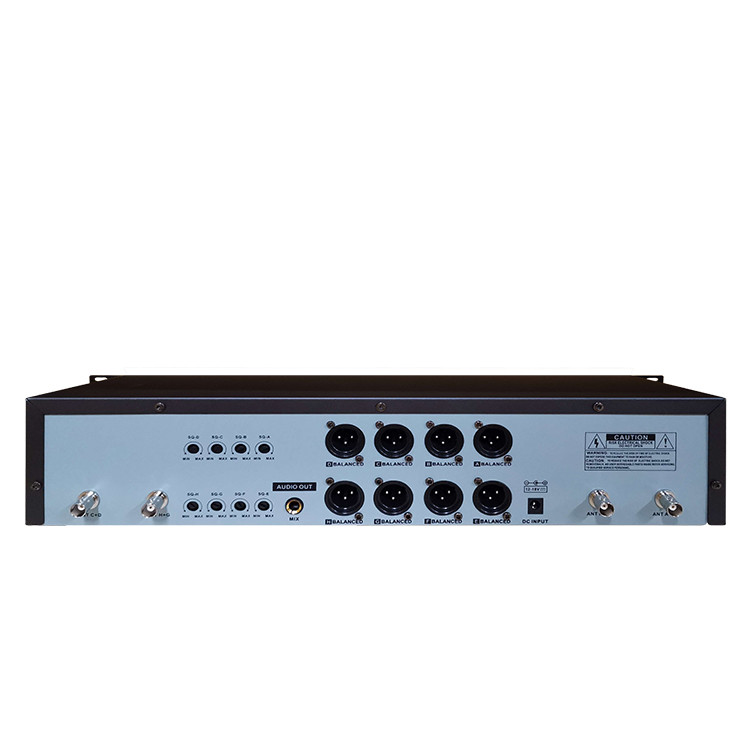 Frequency range: 590~890 MHz
Maximum number of channels: 200
Output power: 5 mW/30mW
Secondary wave suppression: >70dBc
Bandwidth: 60MHz
Maximum modulation depth: +48kHz
Frequency response: 60~15000 Hz
Signal to noise ratio: <0.5%
Input voltage range: Mic1 Vmax
Power Supply: 2x1.5 V (AA)
Battery life: >8h
Volume: 170x120x30mm
Weight: 800g
Conference Microphone
gooseneck microphone
conference microphone system
Wireless Gooseneck Microphone